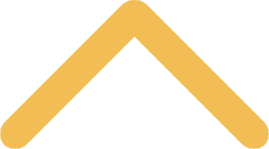 Collegium: The Annual Colloquy
The Collegium summer colloquy developed in response to the long-standing concern among educators and church leaders for the future prospects of the religious identity of the many Catholic colleges and universities in the United States and Canada. Catholic institutions have found it increasingly difficult to uphold their faith-based mission statements and identify, recruit and develop new faculty who can both articulate and expand the vision of the Catholic intellectual tradition.
Collegium, a national organization of Catholic colleges and universities, was founded in 1992 to respond to these challenges. In July 2002, Collegium became a part of the Association of Catholic Colleges and Universities (ACCU), which includes over 200 members in the United States and Canada.
This affiliation provides us contact with a wider scope of Catholic institutions, college presidents and educational organizations. Our membership of 62 Catholic colleges and universities constitutes a distinct subgroup within the ACCU, and the ACCU delegates authority to the Collegium board to make decisions about our work. Though the ACCU is headquartered in Washington, D.C., Collegium's offices and ongoing operations are located at the College of the Holy Cross in Worcester, Mass.
The program engages faculty from all traditions to discover how they can make a particular contribution to their institution's identity that respects and explores Catholicism's traditions and goals, while also respecting and taking advantage of their own religious perspectives and talents. Since its founding, Collegium has developed into one of the most significant national institutions for fostering the integration of faith and the intellectual life on Catholic campuses.
Collegium sponsors annual summer colloquies for faculty from its member institutions and for advanced graduate students from universities throughout the United States and Canada. The colloquies provide a collegial environment in which participants from diverse backgrounds, faiths and disciplines can discuss the sources and implications of a Christian academic vocation. Sixty-five to seventy-five fellowships are offered annually to faculty from Collegium's member institutions and to graduate students who apply on a competitive basis.
Collegium colloquies invite scholars to explore some of the most compelling aspects of the Catholic intellectual tradition and to develop their own sense of vocation as intellectuals in a contemporary context. Participants usually include:
new faculty from a variety of religious and cultural backgrounds curious about what role they have in the mission of their Catholic institution
tenured faculty looking for collaborative, integrative models for their institutions
graduate students hoping to discern how they might best develop their own spiritual and intellectual vocation
Collegium graduates at St. Norbert College include: John Neary, Kristee Boehm, John Pennington, Paul Ngo, Brian Pirman, Fr. Jay Fostner, Howard Ebert, Laurie MacDiarmid, Brad Ellis, Anindo Choudhury, Tom Conner, Bob Pyne, Ben Chan, Kristen Vogel and Susan Allen.
Interested in attending Collegium?
Contact the office of the Vice President for Mission and Student Affairs at 920-403-3055.