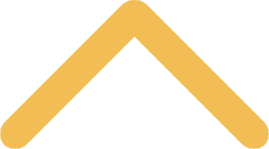 Getting to Know Us
We're excited that you are exploring joining the faculty, staff or administration at St. Norbert College!

Our students and colleagues together bring the college's mission to life. We are currently gathering resources to help prospective colleagues learn more about what it means to work at the only Catholic, Norbertine, liberal arts institution of higher learning in the world. More information coming soon!
Before you apply

Explore the information you can access here
Familiarize yourself with the college mission
Learn more about the Norbertine Order and St. Norbert College by viewing the Communio video accessed to the right
Include initial thoughts on how you can contribute to our mission in your cover letter
If you've been invited to an on-campus interview

Learn more about SNC through the information you can access here
Listen to experiences of current faculty and staff reflecting on the mission and its connections to their work (videos coming soon!)
Familiarize yourself with the college mission and be prepared to discuss how you would contribute to it through the role for which you are applying
Explore the college's Catholic identity statement - the college embraces and grows out of its three core traditions: Catholic, Norbertine and liberal arts. This statement is the first of three deeper dives into those core traditions. Reviewing this statement can help you learn what it means to work in Catholic higher education.