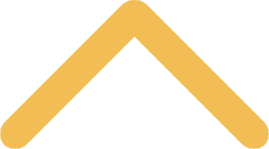 Community Engagement
Our Norbertine heritage calls us to live out the ideals of communio while serving the broader community both locally and globally. The departments working in the area of Community Engagement seek to fulfill this calling while cultivating among students the understanding, experience and passion through which they will engage their communities effectively as agents of positive change in the world.

Norman Miller Center for Peace, Justice and Public Understanding
The Norman Miller Center for Peace, Justice and Public Understanding addresses student understanding and passion, serving the local community through advocacy and special events open to the public. The Norman Miller Center seeks to connect individuals and organizations to the common good while capitalizing on their existing interests and abilities. 

Sturzl Center for Community Service and Learning
The Sturzl Center for Community Service and Learning addresses student experience and understanding, serving the local community by promoting and nurturing service-learning programs throughout the college and strengthening community partnerships. The Sturzl Center staff meet regularly with service leaders on and off campus to understand their needs, support their efforts and deepen the impact of their collaborations.

Norbertine Volunteer Community
The Norbertine Volunteer Community, a ministry of St. Norbert Abbey, contributes to the college's culture of service as a highly visible, sustained program, modeling post-graduate volunteer service in the local community. 

Gap Experience Program
The Gap Experience is a full-year experience for students looking for an adventurous start to their college career. The experience is held completely off campus during a student's first semester on sites across the country and in Guatemala. The purpose is to provide students with both the time and life experience to learn more about how their gifts and talents align with the needs of the world while earning full academic credit.