$("#navigation").navobile({
  cta: "#show-navobile",
  changeDOM: true
})
      
Mobile Menu Icon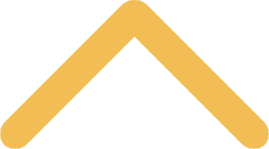 Mission and Ministry
The departments within Mission and Ministry support the college's commitment to spiritual development by providing opportunities to explore faith and learn about the college's rich heritage.
The Emmaus Center
The student and professional staff of the Emmaus Center is intentionally present to support the campus in the process of spiritual development. We do this by providing opportunities for service and dialogue, prayer and contemplation, community and deep relationship.
Center for Norbertine Studies
The Center for Norbertine Studies strives to explore, in collaboration with Norbertines throughout the world, how this precious heritage, so rich in its cultural expression and influence down through the centuries and in today's diverse global community, can inform and help shape spiritual, intellectual and cultural life on our campus.
Norbertine Life and Vocations
Fr. John Tourangeau, O. Praem. serves as coordinator of Norbertine Life and Vocations at St. Norbert College and St. Norbert Abbey.  If you are interested in learning more about the Norbertine Community, please contact Fr. John at 403-3075 and/or visit the Norbertine vocation website at www.norbertines.org