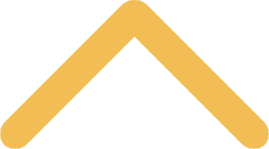 Class Schedules
The recently enhanced program schedule now allows you to complete the program in as little as two-and-a-half years or as long as eight years. We'll let you know which courses are offered at any given time and you can view the core course schedule (PDF) (De Pere) and elective course schedule (PDF) (De Pere). All courses are offered in the late afternoon or evening, or on alternate Saturdays, to meet the demanding schedules of busy professionals. To register for a course, please submit the course registration form (PDF).

Due to the permanent rotation of all courses, you'll find it helpful to plan your course schedule early on. We encourage you to use the course planning worksheet (PDF). When planning, keep in mind that all courses and the General Comprehensive Exam MUST be completed before enrolling in the Integrative Colloquium (THEO 510).

Please note: A course is not confirmed until the instructor, dates and times are confirmed. All classroom assignments will be listed on course syllabi at time of distribution. Courses are subject to sufficient course enrollments.
De Pere Campus Courses
Summer 2020
THEO
541A
Sacramental Theology
CRN#4091

May 19-June 16

5-8:30 p.m.

Online 

Howard Ebert
THEO 576A
Theology and Practice of Pastoral Care
CRN#4047

June 22, 29; July 7-10 TBD, July 13, 20 and 27

Time: TBD

Room: TBD

Book: "Basic Types of Pastoral Care and Counseling: Resources for the Ministry of Healing and Growth" by Howard Clinebeil, updated and revised by Bridget Clare McKeever, third edition, Abingdon Press

Roger Vandenbush

THEO
509A

General Comprehensive Exam
CRN#4052
Prerequisite: All core courses and at least three elective courses. $100 tuition fee.
NA

THEO 512A

Master's Thesis Project I
CRN#
Prerequisite: All core and elective courses, THEO 509, THEO 510
NA

THEO 513A

Master's Thesis Project II
CRN#4054

Prerequisite: All core and elective courses, THEO 509, THEO 510 and THEO 512

NA
THEO 510
Integrative Colloquium
CRN#4048

Prerequisite: All core and elective courses and THEO 509

Tuesdays and Thursdays, Aug. 4-20 

Time: 5-8 p.m.

Howard Ebert
THEO
600A
Continuing Thesis
CRN#4056
Registration is required after Master's Thesis II each semester until completion of the thesis.
NA
THEO
000A
Inactive for Semester
CRN#4050
If you are not enrolling in one of the above courses, please register for this course in order to keep your student status active. Failure to register will result in a system withdrawal from the program and will require a reapplication process. THEO 000 is not available to students after THEO 510 Integrative Colloquium has been completed.
NA
New Mexico Campus Courses
New Mexico Course Registration (PDF)
Summer 2020

THEO 502N
Historical Development of Christian Tradition
CRN#4049
May 15; June 5, 6, 26, 27; July 10, 11
Dr. Ken Cuthbertson
THEO 541N
Sacramental Theology
CRN#4093

 

May 19-June 16

4-7:30 p.m.

Please note this is an ONLINE course

Howard Ebert
THEO 520N
History and Models of Catechesis
CRN# 4092

July 31; Aug. 1, 14, 15, 29

Dr. Christina Spahn

THEO 509N

General Comprehensive Exam

CRN#4053

Prerequisite: All core courses and at least three elective courses. $100 tuition fee.

NA

THEO




510N

Integrative Colloquium

CRN#

Prerequisite: All core and elective courses and THEO 509. (Fall Only)

TBA

THEO




600N

Continuing Thesis

CRN#4057

Registration is required after the Master's Thesis II each semester until completion of the thesis.

NA

THEO




000N

Inactive Status for Semester

CRN#4051

If you are not enrolling in one of the above courses, please register for this course in order to keep your student status active. Failure to register will result in a system withdrawal from the program and will require a reapplication process. THEO 000 is not available to students after THEO 510 Integrative Colloquium has been completed.

NA

THEO 512N

Maters Thesis Project II

CRN#4055

Prerequisite: All core and elective courses, THEO 509, THEO 510, Masters Thesis Project I.

NA
De Pere Campus Courses
Summer 2020
THEO
541A
Sacramental Theology
CRN#4091

May 19-June 16

5-8:30 p.m.

Online 

Howard Ebert
THEO 576A
Theology and Practice of Pastoral Care
CRN#4047

June 22, 29; July 7-10 TBD, July 13, 20 and 27

Time: TBD

Room: TBD

Book: "Basic Types of Pastoral Care and Counseling: Resources for the Ministry of Healing and Growth" by Howard Clinebeil, updated and revised by Bridget Clare McKeever, third edition, Abingdon Press

Roger Vandenbush

THEO
509A

General Comprehensive Exam
CRN#4052
Prerequisite: All core courses and at least three elective courses. $100 tuition fee.
NA

THEO 512A

Master's Thesis Project I
CRN#
Prerequisite: All core and elective courses, THEO 509, THEO 510
NA

THEO 513A

Master's Thesis Project II
CRN#4054

Prerequisite: All core and elective courses, THEO 509, THEO 510 and THEO 512

NA
THEO 510
Integrative Colloquium
CRN#4048

Prerequisite: All core and elective courses and THEO 509

Tuesdays and Thursdays, Aug. 4-20 

Time: 5-8 p.m.

Howard Ebert
THEO
600A
Continuing Thesis
CRN#4056
Registration is required after Master's Thesis II each semester until completion of the thesis.
NA
THEO
000A
Inactive for Semester
CRN#4050
If you are not enrolling in one of the above courses, please register for this course in order to keep your student status active. Failure to register will result in a system withdrawal from the program and will require a reapplication process. THEO 000 is not available to students after THEO 510 Integrative Colloquium has been completed.
NA
New Mexico Campus Courses
New Mexico Course Registration (PDF)
Summer 2020

THEO 502N
Historical Development of Christian Tradition
CRN#4049
May 15; June 5, 6, 26, 27; July 10, 11
Dr. Ken Cuthbertson
THEO 541N
Sacramental Theology
CRN#4093

 

May 19-June 16

4-7:30 p.m.

Please note this is an ONLINE course

Howard Ebert
THEO 520N
History and Models of Catechesis
CRN# 4092

July 31; Aug. 1, 14, 15, 29

Dr. Christina Spahn

THEO 509N

General Comprehensive Exam

CRN#4053

Prerequisite: All core courses and at least three elective courses. $100 tuition fee.

NA

THEO




510N

Integrative Colloquium

CRN#

Prerequisite: All core and elective courses and THEO 509. (Fall Only)

TBA

THEO




600N

Continuing Thesis

CRN#4057

Registration is required after the Master's Thesis II each semester until completion of the thesis.

NA

THEO




000N

Inactive Status for Semester

CRN#4051

If you are not enrolling in one of the above courses, please register for this course in order to keep your student status active. Failure to register will result in a system withdrawal from the program and will require a reapplication process. THEO 000 is not available to students after THEO 510 Integrative Colloquium has been completed.

NA

THEO 512N

Maters Thesis Project II

CRN#4055

Prerequisite: All core and elective courses, THEO 509, THEO 510, Masters Thesis Project I.

NA