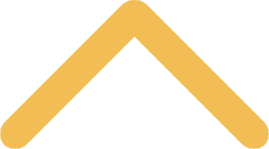 Black History Month
Black History Month is a month long celebration full of events that raise awareness of the African American culture. The month is often celebrated with the annual common prayer with a gospel choir, Soul Food Dinner and many other events. Students, faculty and staff from the campus community, friends and community members are invited to celebrate the gifts of African Americans in scholarship, music and food. 
If you would like more information about the Black History Month Celebration please contact Bridgit Martin, Director of Multicultural Student Services.
The Movement: 50 years of love and struggle 
Tuesday, Feb. 7, 2018
6:30 p.m.
Campus Center Lounge 
As a part of Black History Month, Multicultural Student Services is proud to have Ron Jones perform, "The Movement: 50 years of love and struggle." The Movement is a visual chronicle which highlights many of the political, social and cultural markers of the roughly 50 years since passage of the Voting Rights Act of 1965. Through both the comedic and poignant, the show's characters tell of the great struggles and of the challenges ahead. From the "Black Power 60's", to the "Blaxploitation 70's", into the "Cosby 80's" and through the so-called "Post Racial" new millennia, "The Movement" is a survey of the best and sometimes worst of the African-American experience.
Soul Food Dinner
Saturday, Feb. 24, 2018
5:00 p.m.
Michels Commons Ballroom
An annual celebration of the gifts in African American scholarship, food and music. Food is served buffet style and consists of southern style cuisine: fried southern chicken, red rice, southern mac and cheese, collard greens, corn bread, sweet potato pie and peach cobbler.
Tickets on sale NOW at SNC Box Office: https://www.snc.edu/tickets/