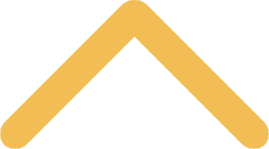 The CONNECTIONS Program
The CONNECTIONS Program is designed to integrate leadership development with civic engagement. The CONNECTIONS team is composed of first-year research fellows who work together to develop leadership skills while serving others on campus and in the community. This program creates an atmosphere of community and support for students in their first year at St. Norbert College.
There are two main components with participation in CONNECTIONS:
Leadership development
Civic engagement
Leadership Development
Students participate in activities and/or workshops that assist them in developing leadership skills throughout their first year. This may include:
Attending workshops monthly
Service project planning, research, presentation, implementation and reflection
Civic Engagement
Students are required to be active with the after-school program at either Howe or Fort Howard Elementary Schools. Activities within this program include:
Tutoring and mentoring elementary school students
Receiving a monetary compensation for tutoring hours
Participating in community service with after-school program
Research Fellow Qualifications
Students should be self-motivated, flexible, quick to learn, organized, good with people, team-focused, and creative. Qualified candidates have leadership and/or service experience, and experience working with middle or elementary school-age students. Students should be from underrepresented populations, low-income and/or first-generation. Access to a car or comfort with public transportation is also a plus, as students need to drive to various sites.

Students participating in the CONNECTIONS program will be paid to work 4-6 hours a week during the academic year from St. Norbert College, to participate in workshops, tutoring and mentoring.

Application Timeline
Applications will be accepted until all positions are filled.

Apply Now!
Applications can be completed online, click here to apply. If you have questions, please contact Avery Garcia via email (avery.garcia@snc.edu) or at 920-403-3232.