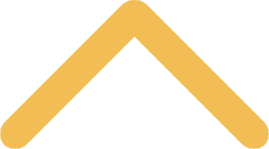 Events for 2017-18
Hispanic Heritage Events
Date TBD

Kick off
Details to come

Friday, Sept. 28, 2018


Fiesta
Michels Commons Ballroom
5:30 p.m.
Tickets will be available in the LSE office starting September 2018

Date TBD

Art Transcends Border Reception 
Art viewing at 5:30 p.m. Reception starts at 6:00 p.m. 

Native American Week
Nov. 2018

Native American Celebration Events

Black/African Heritage Events
Dec. 2017


Annual Community Kwanzaa Celebration

Monday, Jan. 15, 2018



Brown County MLK Day Celebration
10:30 a.m. - Noon
Student Commons at Northeast Wisconsin Technical College (2740 W. Mason Street, Green Bay)  

Wednesday, Feb. 7, 2018
"The Movement: 50 years of love and struggle"
The Movement is a visual chronicle which highlights many of the political, social and cultural markers of the roughly 50 years since passage of the Voting Rights Act of 1965. Through both the comedic and poignant, the show's characters tell of the great struggles and of the challenges ahead. 
6:30pm
Campus Center
Free 

Saturday, Feb. 24, 2018

Soul Food Dinner Celebration
Celebration of the gifts in African American scholarship, food and music
Michels Commons Ballroom
409 Third St., De Pere, WI 54115 
5 p.m.
Tickets on sale NOW at SNC Box Office

Asian and Pacific Islander Events

Monday, April 9-13, 2018 

The Mystical Arts of Tibet: Mandala Sand Painting
Norman Miller Center for Peace & Justice
Opening Ceremony:  1 p.m., April 9
Closing Ceremony: 1 p.m., April 13
Monday, April 9-13, 2018 

Student Sand Mandala
Ruth's Marketplace
Hours vary
Tuesday, April 10, 2018
The Symbolism of the Sand Mandala - Lecture
Ft Howard Theatre
6 p.m. 
Thursday, April 12, 2018

The Mystical Arts of Tibet: Sacred Music and Dance Performance
Walter Theatre
6 p.m.