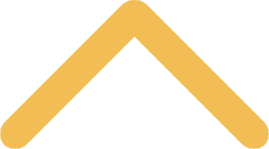 Music Scholarship Auditions for Incoming First-Year Students
If you're an incoming first-year student and plan to pursue a major or minor in music or, if you simply enjoy music, you're eligible to audition for a music scholarship. 

Scholarships are available for voice, string, brass, woodwind, percussion and keyboard musicians.
Scholarship Audition Frequently Asked Questions

How do I apply for an audition?
To apply for an audition, complete one of the scholarship audition forms below. Please fill out the form completely. We'll send you an audition information packet in the mail with all your audition details, including a map to the Abbot Pennings Hall of Fine Arts and a schedule for your audition day.

Audition dates (registration coming soon):
Saturday, Jan. 30, 2021
Saturday, Feb. 27, 2021
Note: We may ask you to send in a video audition if in-person auditions aren't a possibility.
Do I need to be admitted to St. Norbert to audition?
No, you don't. However, you will need to have applied to the college before you can audition. Once you audition, you'll need to be admitted to the college to be considered for a music scholarship.

What will I be asked to do at music scholarship auditions?
The scholarship day includes a warm up, performance and a personal interview. You'll audition for a panel of music faculty members, who will also conduct a short personal interview to learn about your musical background and plans for study at St. Norbert.
What should I perform at my audition?
Voice: Two memorized solos of advanced standard literature in contrasting styles. The audition may include testing of vocal range, musicianship and sight reading. An accompanist will be provided or you may bring your own. Please bring three photocopies of your prepared music to your audition.

Woodwind, Brass, Percussion: One solo of advanced standard literature or one etude (contrasting styles), major scales in keys up to four sharps and four flats, and sight reading. If you prefer, you may audition with one composition that illustrates both melodic and technical abilities. Please bring four photocopies of your prepared music to your audition.

Piano: Two solos of advanced standard literature in contrasting styles (equivalent to WSMA Class A list), memorization preferred but not required. Sight reading may be requested. Please bring two photocopies of your prepared music to your audition.

Strings: Please prepare two scales of your choice, as many octaves as comfortable. Also prepare two solos of contrasting styles (for example, this could be two movements of one piece, or two separate solos altogether). Sight reading may be requested. If you have any questions email Audrey Nowak at audrey.nowak@snc.edu. Please bring three photocopies of your prepared music to your audition.

Can I audition in more than one area?
Yes, please consider the following before you decide:
Incoming students are awarded music scholarships in only one specific area (e.g., clarinet, percussion or voice). Auditioning in multiple areas will not increase the amount of money that is offered to you.
The area in which you're awarded a scholarship is the area in which you'll be required to take lessons and play in an ensemble to maintain your scholarship. This, however, doesn't prevent you from taking additional lessons or participating in other ensembles while you're at St. Norbert.
If you audition in several areas, we'll make the decision in which area your scholarship is awarded. If you want to be considered for a scholarship in only one area, audition only in that area.
Is there a deadline for audition registrations?
Audition registrations will be due the Monday before each audition day. Registration form coming soon!

Do I need to arrive early for my audition? Where do I check in?
Please arrive at least a half hour before your audition time. We provide student guides to take you to your practice and audition rooms. Audition check-in and registration will take place in the main lobby of the Abbot Pennings Hall of Fine Arts on campus.

Are parents allowed to watch auditions? What if they have questions, too?
Parents may watch your audition, but only if you agree to it. We encourage all parents who come to scholarship audition day to attend the parent meeting, where they can meet members of the music faculty and bring up any questions or concerns they may have. The time for the parent meeting will be included in your audition information packet.

How much are the scholarships? And how do you decide who gets one?
Scholarships range from $500 to $2,000 for the year and are renewable, subject to review, for three additional years.

St. Norbert music faculty members will listen to your audition and rank it based on your technical skills, your musicality and your potential as a performer. Then, based on those rankings, awards will be made until all of the scholarship funds have been allocated. In the case of closely ranked auditions, music majors and minors may receive some preference over non-majors.

What are the requirements to maintain my music scholarship?
You must be a full-time student at St. Norbert College, participating in a major ensemble seven out of your eight semesters, performing on the instrument or voice scholarship you were awarded. If you're planning on going into teacher education, you should save your "free" semester for the semester you will be student-teaching.

What if I can't make either of the scheduled scholarship days?
Contact us at 920-403-3112 and we'll see what we can do. With permission of the music faculty, you can audition by DVD or via YouTube clip.