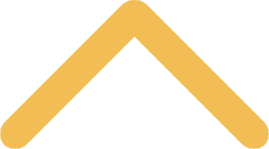 String Instrument Day
The St. Norbert College music department is excited to announce our second annual String Instrument Day for students in grades 5 through 12.

String Instrument Day will take place on Sunday, April 26, 2020, from noon-5 p.m. We invite string players of all ability levels to join us for this fun and inspirational workshop. We are delighted to again have members of the Griffon String Quartet to serve as our session leaders!

Students who play violin, viola, cello or bass are invited to sign up for this unique workshop on the application form. The schedule for the day is as follows:
| | |
| --- | --- |
| Noon | Check-in |
| 12:30 p.m. | Full Group Rehearsal |
| 1:15 p.m. | Booster Sessions: Explore Your Musicianship |
| 2 p.m. | Performance by the Griffon String Quartet |
| 2:30 p.m. | Sectional Rehearsals |
| 3:15 p.m. | Booster Sessions: Performance Power |
| 4 p.m. | Final Rehearsal |
| 4:30 p.m. | Public Performance – Families welcome! |

Location
String Day will take place at the Abbott Pennings Hall of Fine Arts on Sunday, April 26, 2020. Students may be dropped off at noon and families are invited to return for our final 25-minute concert beginning at 4:30 p.m.

Tuition
The cost for students is $25, payable through the application form. The cost includes all sessions, a mid-afternoon snack and a T-shirt.

Questions?
If you have any questions or concerns, please feel free to contact us at 920-403-3112 or holly.huntley@snc.edu.