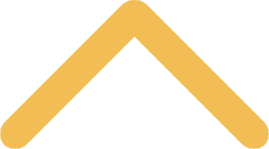 Summer Band Camp
The St. Norbert College music department is excited to announce our 40th annual Summer Band Camp for students who have completed grades 5 through 9. 



The Summer Band Camp will take place during the week of June 20-24, 2022. Camp director is Philip Klickman. We invite interested students of all ability levels to take advantage of this fun and educational music enrichment opportunity.



Students who play sax, trumpet, trombone, drum set, piano, electric bass and guitar are highly encouraged to sign up for jazz ensemble on the registration form. The daily schedule for both groups is as follows:
| | |
| --- | --- |
| 9 a.m. | Band |
| 10 a.m. | Sectionals/Master Class |
| 11 a.m. | Jazz Ensemble (or Special Topics in Music) |
| Noon | Lunch |
| 1 p.m. | Camp concludes |
| 7:30 p.m. | Friday Night - Concert at Walter Theatre  |

Location
The camp will take place at the Abbot Pennings Hall of Fine Arts on June 20-24. Students may be dropped off as early as 8:30 a.m. each day and should be picked up at 1 p.m.
Tuition
$135 (bring your own lunch) or 
$182 (all-you-can-eat lunch provided)
This year we are offering $10 off tuition for each previous year you have attended camp (not including the current year). For example, if you have attended camp the previous two summers, you may subtract $20 from your tuition for this summer.
Questions?
If you have any questions or concerns, please feel free to contact us at 920-403-3112 or email us at kc.garania@snc.edu.