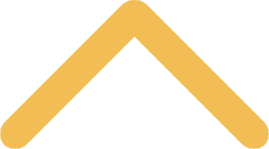 Other Performance Opportunities
Old St. Joe's Parish Music Ministry
Director of Worship and Liturgy: Brian Fogarty
St. Norbert College Parish offers many performance opportunities to share your talents with the college community. They include:
Sunday Mass (10 a.m. or 7 p.m.)
Wednesday Mass and St. Joseph Novena (Noon)
Monday Morning Prayer (8:05 a.m.)
Wednesday "Knight Mass" (9 p.m.)
Monday Adoration (7 p.m.)
Taize Prayer (typically the second Thursday of the month at 6:30 p.m.)
Opportunities can vary from providing an instrumental or vocal prelude before each event or leading or accompanying sung prayer for a portion of or the entire service. Any instrumentalists or vocalists interested in these opportunities can contact Brian Fogarty, director of worship and liturgy, by calling the parish office at 920-403-3010, emailing brian.fogarty@snc.edu or visiting the parish website.

Knights on Broadway 
Director: Kent Paulsen 
Student performers are selected by audition each semester and present a variety of Broadway singing styles through public concerts and cabaret-style presentations. Participants need to commit to singing and choreographic rehearsals, as well as numerous local shows and touring performances.

Dudley Birder Chorale
Director: Kent Paulsen
The Dudley Birder Chorale of St. Norbert College has performed great choral masterworks from Renaissance to Jazz, and from gospel to venturesome new music since 1978. With 150 mixed voices from more than 30 communities in Northeast Wisconsin, the chorale builds upon a long and distinguished tradition of choral music at St. Norbert College. The chorale performs three to four concerts annually.

St. Norbert Community Band
Director: Philip Klickman
The St. Norbert Community Band presents two major concerts of music for concert band each year. The group was formed in order to provide an opportunity for outstanding musicians from northeast Wisconsin to experience the finest available band literature. Membership in the band is by invitation of the conductor, and is composed of friends, alumni and faculty of St. Norbert College.

St. Norbert Abbey Singers
Directors: Fr. Bradley Vanden Branden, O. Praem., and Devin Atteln

The Abbey Singers is an auditioned, paid group of singers who perform at approximately 10 Sunday Masses each semester at St. Norbert Abbey. All of the liturgies are scheduled ahead of time and each student is allowed an agreed-upon number of excused absences. The repertoire ranges from challenging polyphonic works of Palestrina and Victoria to contemporary Catholic music. It is not a requirement to be Catholic to audition for the ensemble. The group rehearses once per week, typically immediately following the Sunday Mass. The ensemble is active both fall and spring semesters.

Note: With current COVID-19 restrictions, St. Norbert Abbey is temporarily closed to the public. Abbey Singers will resume when the Abbey reopens.