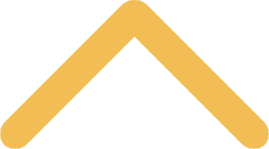 Natural Sciences Course Offerings
NSCI 104 Great People of Science
The development of scientific thought from the early Greek period to modern times will be covered. The primary emphasis will be on scientists as people, analysis of their contributions, and the significance of these in the development of scientific theories. Scientists such as Galileo, Newton, Einstein and Darwin will be discussed. Infrequently offered.

NSCI 310 Global Viral Pandemics (Core: BB)
Our understanding of viral diseases extends beyond the physical effects they have on an individual. For example, viruses may influence governmental policies and create social stigmas that have long-term consequences. This discussion-based course will explore through literature and first-hand accounts how social, political, cultural, gender, and scientific views influence global healthcare and a global understanding of viral pathogens. The AIDS pandemic and Ebola epidemic will be the focus of this offering.

NSCI 348 Bioterrorism (Core: BB)
This course will investigate the methods of development of biological weapons and the mechanisms of their use against military or civilian populations. Biological weapons are defined as those viral and bacterial pathogens of humans that induce illness in the affected individual and also those biological agents that can damage or destroy the food and water supply of a population. Protection against such attacks will be discussed. The effects on society as a whole and the responses of society to the threat of bioterrorist attacks will be emphasized. This course has a laboratory component in addition to a lecture format. In the laboratory, the principles of epidemiological spread of disease agents will be investigated by the use of simulations and the mechanisms of disease prevention will be addressed experimentally.

NSCI 354 Natural History Field Studies
This course involves an extended inter-semester field trip to study the natural history and culture of an area (generally the neotropics). Students are required to attend regular classes before and after the trip. A research project and field book constitute the major course requirements.

NSCI 358 Social Impacts of Infectious Disease (Adv. Core: PN)
This course focuses on the social and historical importance of infectious disease. The course will center around three main ideas: a summary of significant diseases in human history, a detailed analysis of the particular outbreak in history, and a detailed account of an emerging outbreak of infectious disease. Basic information regarding microorganisms and the human immune system will be included. A laboratory component will allow students to observe and handle non-pathogenic bacteria and fungi and conduct basic experiments in disease transmission.