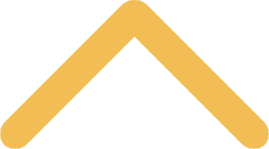 Scholarships and Financial Assistance for STEM Majors
St. Norbert College has a special program, funded by the National Science Foundation, that includes substantial financial aid and other funded opportunities available to support academically accomplished students who wish to pursue careers in the fields of science, technology, engineering and math (STEM) after graduation.

This STEM Scholars Grant is an exciting opportunity for all four years of study intended for students with exceptional academic qualifications but limited personal or family resources.

Students can major in most science disciplines at St. Norbert College (biology, chemistry, computer science, environmental science, geology, mathematics and/or physics). Please note: students on pre-health tracks are not eligible to receive this  grant.

Eligibility
Incoming students with a minimum GPA of 3.75, who also meet financial-need requirements, are eligible.

Students must declare a STEM major (for instance, computer science, physics, math, chemistry, environmental science) and remain a STEM major to maintain their eligibility beyond freshman year. (Funding is renewable for up to four years.)

What the Program Offers: Scholarships and Experiences to Drive Success
Program participants will benefit from:
STEM Scholars Grant: On average $8,478 per student but up to $10,000 per year, depending on need, for all four years
Early arrival program and orientation
Access to housing in a living-learning environment
Academic peer mentoring
Pairing with a faculty mentor during the first year
Fully funded summer research opportunities and internships throughout the student's time at the college
How Need Is Determined
To determine financial need, St. Norbert College will take the cost of attendance and subtract a family's expected family contribution (EFC) as determined by the 
Free Application for Federal Student Aid (FAFSA)
.
Once this need has been determined, St. Norbert College will attempt to meet as much of this need as possible by assessing a student's eligibility for federal, state and college funded aid.
What remains is a student's unmet financial need. Students must have unmet financial need to qualify for this STEM Scholars Grant. To remain eligible from year-to-year, students must continue to have demonstrated unmet need.
How to Apply
You may apply any time after you have been accepted to St. Norbert with a priority deadline of March 8, 2021. While you may apply before receiving your financial aid offer, keep in mind that if you do not have unmet financial need, your application will be declined.
If you believe you are qualified, we encourage you to
fill out the application
 for this exceptional opportunity to make your SNC education more affordable.
In the meantime, you may have questions or wish to clarify features of the program. Please get in touch with Maribeth Franken in our office of admissions:
maribeth.franken@snc.edu
or 920-403-3915.