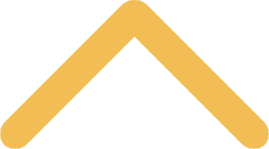 About the Colleges
Bellin College Fast Facts
Has one of the finest reputations in the region for preparing students for a Bachelor of Science in Nursing degree.
Provides for clinical hands-on experiences.
Offers personal attention with a 14:1 student-faculty ratio.
Prepares students to consistently perform above the national average on their licensure exam.
Offers a Bachelor of Science in Nursing degree that equips students to go into any area.
Enables students, by virtue of their graduating from an accredited school with a Bachelor of Science in Nursing, to go directly on to a master's degree.
Has faculty with nursing degrees and practical experience.
Celebrates more than a century of tradition and an ongoing commitment to meeting the changing needs of the nursing field.
Has a baccalaureate enrollment of 300 and a master's enrollment of 48.
Has a new 73,000-square-foot, self-contained campus and state-of-the-art, full simulation nursing labs.
St. Norbert College Fast Facts
Founded in 1898 by the Norbertine order and dedicated to service.
Serves 2,200 graduate and undergraduate students.
Named one of the "Best in the Midwest" for 2017 by the Princeton Review.
Named to the John Templeton Foundation's Honor Roll for Character-Building Colleges.
Provides a four-year graduation guarantee.
Enables 91 percent of its students to find employment or gain admission to graduate school, according to those surveyed nine months after graduation.
Has a strong alumni network and career and professional development programs.
Has faculty who actively advise and mentor students.
Provides personal attention with a 14:1 student-faculty ratio.
Offers immersion experiences, service trips and faculty/student collaborative research.
Admits an incoming-student population with an average ACT score of 25 and a 3.5 high school grade-point average.