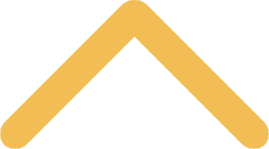 Courses That Transfer to Bellin College
The following are St. Norbert College courses that meet Bellin College general-education requirements.
Business Requirement (3 credits)
BUAD 100
Introduction to Business
BUAD 142
Computer Applications in Business
ECON 101
Principles of Macroeconomics
ECON 102
Principles of Microeconomics
Communication Requirement (6 credits)
Writing (3 Credits)
ENGL 150
Introduction to Literature
HON 190
Introduction to Honors
Speech (3 Credits)
COME 122
Principles of Interpersonal Communication
COME 124
Principles of Mass Communication
COME 222
Small Group Communication
COME 322
Business and Professional Speaking
COME 324
Persuasion
COME 328
Family Communication
COME 330
Intercultural Communication
COME 389
Health Communication
COME 426
Organizational Communication
COME 427
Communication Theory
Human Development Requirement (3 credits)
SSCI 220
Lifespan Human Development
Human Diversity Requirement (3 credits)
COME 330
Intercultural Communication
HIST 118
Survey of African History
HIST 120
Survey of Middle-Eastern History
HIST 122
Modern East Asia
HIST 130
History of Latin America
HIST 316
The Americas 
HIST 345
Slavery in Africa and the Americas 
HIST 368
Asian-American Relations 
HUMA 110
Introduction to Women

'

s and Gender Studies 
HUMA 280
Japanese Culture and Society 
INTL 150
Introduction to International Studies
PHLP 100
Philippine Culture and Society
RELS 340
World Religions
SOCI 111
Cultural Anthropology
SOCI 260
Gender and Culture
SOCI 312
Native American Ethnology
SOCI 314
Native Peoples of South America
PSYC 311
Personal Development: A Multicultural Perspective
Philosophy/Ethics Requirement (3 credits) 
PHIL 120
Philosophy of Human Nature 
PHIL 213
Medieval Philosophy 
PHIL 275
Medical Ethics 
PHIL 300
Modern Philosophy 
PHIL 305
American Philosophy 
PHIL 315
Ethics
PHIL 320
Business Ethics 
PHIL 360
Philosophy of Science 
Psychology Requirement (3 credits)
PSYC 100
General Psychology 
Science Requirements (all required)
BIOL 120

Introduction to Cell and Molecular Biology

CHEM 105
General Chemistry 1
BIOL 215
Human Anatomy and Physiology 
BIOL 250
Introductory Microbiology 
Sociology Requirement (3 credits)
SOCI 100
Introduction to Sociology 
SOCI 111
Cultural Anthropology 
Statistics Requirement (4 credits)
 SSCI 224
Basic Statistics 
Upper Division Elective (3 credits)
Any 300/400-level course in the catalog, in consultation with your advisor.
Humanities Electives (6 credits)
Any humanities course for art, communication and media, English, modern languages and literature, history, humanities, music, philosophy, and theatre.
Social Science Elective (3 credits)
Any social science course selected from business administration, economics, education, geography, political science, psychology, sociology, IDIS 363 Poverty and Social Justice, and INTL 150 Introduction to International Studies. 
General Electives (8 credits) 

Any course in the catalog, in consultation with the advisor.
Note: Extra credits from the following count toward general elective credit:

The extra credits are from:

1 credit ENG 150
1 credit Diversity
1 credit Business
1 credit Upper level

The student can take the remaining four credits from any course in the catalog in consultation with their advisor.