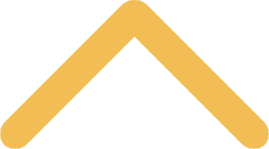 Ombuds Services Office
Welcome to St. Norbert College's Ombuds Services. Established in 2010, this office provides faculty and staff with services aimed at creating a pleasant and productive workplace that supports both the SNC Mission Statement and the Norbertine ideal of communio.
The goal of Ombuds Services is to provide assistance to the St. Norbert College faculty and staff by clarifying and interpreting institutional policies, procedures, and practices; offering an impartial, confidential, and "off-the-record" opportunity for discussing college-related concerns and issues; making appropriate referrals; identifying options for conflict resolution; facilitating transformative mediation; and reporting on patterns of problematic institutional policies and practices.
I invite you to either call or email me for an appointment. If I am unable to take your call, please leave your name and number and I will contact you as soon as possible. When we schedule your visit you will have the option of either meeting in my Todd Wehr office or at a designated off-campus location. In addition, I will meet at your convenience, either during or after regular work hours. I handle all calls personally. There are no intermediaries and confidentiality will be strictly observed. 

Dr. Ken Zahorski, St. Norbert College Ombuds
Bemis International Center, 201
Phone: 920-336-4740
kenzahorski@gmail.com