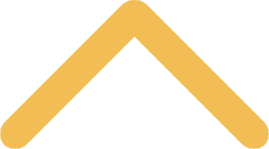 St. Norbert College Ombuds Charter, Purpose, and Role
Charter of the Ombuds Services Office
St. Norbert College holds membership in the International Ombudsman Association (IOA), not only adhering to the guidelines and principles in the IOA's "Code of Ethics," "Standards of Practice," and "Best Practices," but also enlisting the principles stated there to serve as the moral compass of our own program. Thus, the core principles of the SNC Ombuds Services Office – independence, neutrality/impartiality, confidentiality, informality – are the same principles found in the IOA documents.
Purpose of the Ombuds Office

The St. Norbert College Ombuds Services Office functions as an independent, impartial, confidential, and informal resource for faculty and staff, providing "off-the-record" consultation on a broad spectrum of issues, concerns, and problems; interpreting institutional policies and procedures; facilitating interpersonal communication; resolving workplace conflicts either through appropriate referral or transformative mediation; nurturing community and colleagueship through humane resolution of conflicts and disputes; serving as an institutional change agent by monitoring and reporting on problematic institutional trends and practices; and, above all, advocating for justice and fairness in all personal and institutional interactions and enterprises. In short, the Ombuds Services aims at not only nurturing a collegial environment of equity, trust, goodwill, and mutual esteem, but also at reinforcing the college's Mission Statement and the Norbertine ideal of 
communio
.
The Ombuds Services Office Does:
Explain and interpret institutional policies, procedures, and practices;
Provide impartial and confidential consultations in an attempt to informally and humanely resolve concerns, conflicts, and grievances;
Listen to faculty and staff concerns that have not been rectified through existing channels, offering a range of options for solving problems and resolving disputes;
Facilitate communication between disputing parties;
Provide referral to suitable resources;
Serve as an advocate for fairness and justice while acting independently of all other college offices;
Monitor and report, in general terms, on patterns of concern, inequities, and grievances.
The Ombuds Services Office Does Not:
Replace existing institutional formal grievance protocols and procedures;
Intervene in issues and grievances before appropriate extant procedures and protocols have been employed and exhausted;
Supplant the intervention of immediate supervisors, peer panels, deans, the Human Resources Office, and the like, in dealing with day-to-day concerns, dissatisfactions, misunderstandings, disagreements, and disputes;
Act as an advocate for either an individual or the institution;
Testify in any formal grievance procedure without the complainant's permission;
Breach the privilege of anonymity and confidentiality, except in the rare instance where there appears to be imminent risk of human life;
Serve as an office of notice.