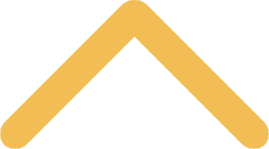 Ken Zahorski
B.S., University of Wisconsin-River Falls
M.A., Arizona State University
Ph.D., University of Wisconsin-Madison
Kenneth Zahorski, professor emeritus of English and former founding director of faculty development at St. Norbert College, received his B.S. (1961) in English from UW-River Falls, his M.A. (1963) from Arizona State University, and his Ph.D. (1967) from UW-Madison. He is the author and co-author of more than fifty articles and reviews and 12 books, including "The Sabbatical Mentor: A Practical Guide to Successful Sabbaticals." Most recently, he edited and helped author "Scholarship in the Postmodern Era: New Venues, New Values, New Visions," a volume in the "New Directions for Teaching and Learning Series" (Summer 2002).
Zahorski was St. Norbert College's director of faculty development for nearly 20 years, from 1984 (when he helped found the nationally-recognized program) till May 2003. SNC's holistic faculty development program featured more than a dozen major components including a resource center, a new faculty orientation and mentor program, a summer grants program, a faculty development newsletter and a faculty resource inventory. In 1988, Zahorski assumed leadership in creating a statewide faculty development network aimed at providing a vehicle for the sharing of expertise, ideas, and resources among Wisconsin's liberal arts institutions. For several years he served as Senior Associate for the Council of Independent Colleges, co-authoring the CIC's "Reconsidering Faculty Roles and Rewards" (1999).
Zahorski has received both the St. Norbert College Outstanding Teacher of the Year Award (1974) and the Donald B. King Distinguished Scholar Award (1987). In 1975 he was presented with an Outstanding Alumnus Award at UW-River Falls, and in 1991 was the recipient of the Sears-Roebuck Foundation's Teaching Excellence and Campus Leadership Award. In 2002 he received the St. Norbert College Founder's Award and in May 2005 served as St. Norbert College's Commencement speaker, at which occasion his colleagues conferred upon him the honorary degree of Doctor of Humane Letters and the title of professor emeritus of English.  
In October 2010, after a brief retirement, Zahorski accepted the challenge of first setting up a new St. Norbert College Ombuds Services program and then serving as the college ombuds, the position he presently holds. An active member of the International Ombudsman Association, Zahorski has taken advantage of its professional development opportunities, including successfully completing its three-day Ombudsman 101 Professional Development Course as well as its specialized course, "Mediation and Ombudsing: Complementary Processes."