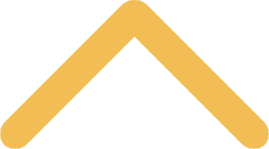 Adult Non-Credit Language Course Instructors
American Sign Language

Ann Blainski
Ann Blainski is a certified American Sign Language teacher. She has degrees in sign-language interpreting, teaching American Sign Language, special education and elementary education. She earned a master's degree in the art of education from Marian University. Ann has been interpreting for the deaf community for more than 20 years. She has worked for the Green Bay Public School District in a variety of positions since 1992. She currently teaches American Sign Language at Southwest High School.

Chinese

Ping Wang
Ping Wang was born and raised in China. She has an undergraduate degree in accounting and statistics from Xiamen University in China. She moved to the United States in 1986 and got her master's degree in math and computer science from State University of New York in 1989. She currently holds an international and project specialist position in a local company. Ping is very active in the Northeast Wisconsin Chinese Association. She participates in community events and supports area youth symphony. In her leisure time, Ping enjoys traveling, music and sports, and has a great passion for tennis. She also loves teaching Chinese.

French

Stephanie Lemerond
Stephanie Lemerond, originally from France, will lead a lively discussion about French culinary and cinematic traditions while students dine on French food and enjoy a French film. Founder of France Savant, Stephanie is dedicated to bringing you the best of France. Her expertise ranges from teaching and tutoring, translating, interpreting and travel arrangements. Stephanie also specializes in private tours of France, catering to your specific needs and requests. Born and raised in Paris, France, she is a true French woman with the Parisian accent, and the feel and understanding of the culture. Stephanie stays in touch with her native country while visiting with her family still located in the Parisian area. When not working with French-related activities, Stephanie also works at the family business, EuroPharma, a company which develops quality nutritional supplements and is committed to improving the health of America. In her spare time, Stephanie also enjoys taking care of her horses, hiking abroad, reading and writing. She also wants to be an active citizen in the community and does so by volunteering through local organizations, Boy Scouts and Girl Scouts, as well as her children's school. Mother of two, Stephanie is an active mom who likes to be involved with her children; together they enjoy skiing, camping, horse riding, traveling and more. Her husband, raised in Green Bay, has embraced the culture of France and is also very supportive of her busy lifestyle.

German

Barbara Baumberger
Barbara Baumberger was born, raised and educated in Essen, West Germany. After completing her education in Nuernberg, Germany, in international business and education, she received continuing teacher education training through Berlitz International School of Languages where she taught German for many years. She also taught German to soldiers from the U.S. National Guard unit from Green Bay, and taught for UWGB through their outreach program for adults and children. Married with three children, Barbara moved from Germany to the United States. After working and living in various states and an interesting year in Saudi Arabia, Barbara and her family settled in De Pere. She has been teaching and translating German with St. Norbert College since 1999.

Italian

Angela Landt
Angela Landt grew up in western Wisconsin, studied music history and piano performance for her undergraduate degree, and earned an M.A. in teaching English as a Second Language (ESL) from the University of Minnesota. She lived in South Korea for a year and Thailand for most of a year, teaching English in both countries. From 2006 to 2016 she worked at the University of North Texas teaching English to international students. She also taught a beginning Italian course at a community college near Dallas, Texas. In 2016, she and her husband moved back to Wisconsin after an 18-year absence, and she currently works at Northeast Wisconsin Technical College. Angela discovered Italian when she began listening to opera in 1990, and always wanted to learn this beautiful language. Finally, in 2009, she began taking Italian classes as a hobby and has never stopped. She's been to Italy several times, including a trip to Verona, where she studied in an intensive Italian immersion course in the summer of 2015.
Laura Smith
Laura Smith grew up in Sturgeon Bay, Wis. She first ventured overseas to Italy in 2000 during her last semester of college at UW-Madison. Laura studied at Centro Lorenzo De' Medici in Florence, Italy. After completing a semester that included studying Italian film, television, cuisine and language, she returned to the United States. Laura graduated from UW-Madison with Bachelor of Arts degrees in journalism and communication arts. After her semester abroad, Italy was forever stamped on her heart, and Laura decided to return in February of 2001. Her professional experiences include interning at the Associated Press Rome bureau. There, she researched stories and wrote wire copy, translated Italian editorials for English newspapers, and performed general administrative work. Laura also worked for an internationally known film producer as a foreign office assistant. She handled worldwide correspondence in English and Italian, helped plan and organize production of upcoming projects, and assisted in negotiating distribution contracts with global TV networks. Laura has also worked as a broadcast TV journalist in Green Bay.

Polish

Malgosia Daugherty
Malgosia was born in Poland and came to the United States at the age of 23. She graduated from Academy of Economics in Krakow, Poland, and the University of Wisconsin-Green Bay. She is a treasurer and an active member of Polish Heritage Society in Green Bay. Malgosia blends her class sessions with a bit of Poland's history, its culture and plenty of opportunities to practice speaking her native language. Her passion for her homeland and the Polish language keeps her constantly alert as to how she can meet each student's personal goal for taking the class. She has been teaching for St. Norbert College since the fall of 2008.

Portuguese

Joana D'Arc Catao
Joana was born in Piauí, which is a state in the northeast region of Brazil. She got her teaching associate degree in 1991, and then worked for an elementary school. Having an opportunity to work for a federal bank, she earned a technical degree in accountancy. Joana moved to São Paulo in 1995, where she worked at Johnson & Johnson, and studied architecture and urbanism. In September 2007, Joana moved to Wisconsin because her husband was transferred from PCMC Brazil to PCMC USA. This was a huge change and challenge in her life because she didn't speak any English. It made her believe that it is possible to learn a language when you are determined and persistent. It has been a great experience since she has learned another language and culture. Joana is married and has a teenage son. Joana and her family have met very friendly people, and they like living in America. She is excited and passionate to teach her mother language to others.

Russian

Oksana Kobzar-Schweiner
Oksana is a certified foreign languages and ESL instructor in the state of Wisconsin. She is fluent in Ukrainian, Russian and English languages. Her teaching degree was obtained at the Pedagogical University in Ukraine majoring in Ukrainian language and literature and English language. After moving to the United States, she began to work as a Russian interpreter for Green Bay Public Schools. Currently, she works at the Howard-Suamico School District as an ESL teacher and an adjunct instructor at Northeast Wisconsin Technical College. She is passionate about other cultures and languages, and is open to share about her own culture and traditions.

Spanish

Paula Abbott
Originally from Ohio, Paula first traveled to Spain to study at the University of Salamanca as a junior in college. She holds a bachelor's degree in speech communications from the University of Cincinnati, and English with a minor in Spanish from Concordia University-Wisconsin, along with a master's in education from UWGB. She currently teaches Spanish 1 through 5 at Denmark High School, and travels to Cuernavaca, Mexico, every summer. She enjoys all things Spanish, biking, swimming, reading, travel and spending time with her family.
Crystal Dory
Crystal Dory received her bachelor's degree in Spanish at the University of Wisconsin-Milwaukee. During her undergraduate years she studied abroad in Granada, Spain. After graduation, she traveled extensively through Mexico, Central America and Brazil for nine months. When she returned, she completed her master's degree and teaching certification through Concordia University. She has taught Spanish 1, 2 and 3 at Notre Dame Academy for the past four years and currently teaches levels 3 and 4. She has taught Spanish levels 1 through advanced, as well as a year-long Spanish on-site course at a local company in Green Bay for St. Norbert Language Services. Most recently she has been trained in the International Baccalaureate program for Spanish.

Jeffery Gumz
Jeff grew up in rural north central Wisconsin and graduated from Colby High School in 1988. He graduated from UW Oshkosh in 1992 with a bachelor's degree in psychology and a minor in Spanish. He spent 1992 to 1994 in the cloud forests of eastern Ecuador working with sheep and guinea pig farmers as a Peace Corps volunteer. He taught ESL and Spanish in Haysville, Kansas, while earning a master's degree in education from Wichita State University from 1995-99. He has taught Spanish for Northeast Wisconsin Technical College in Green Bay and St. Norbert College. He's been a teacher with the Green Bay Area Public School District since 1999, where he began as a bilingual social studies teacher. Currently, he teaches government/economics, psychology and IB psychology at historic Green Bay West High School. In his free time, Jeff enjoys reading, taking long walks and visiting his wife's family in México. Jeff resides in the town of Scott with his wife and two sons.


Chris Robokoff
Chris Robokoff received a bachelor's degree in Spanish and history from Ripon College and a master's degree in curriculum and instruction from UW-Milwaukee. She taught for 10 years at St. Joseph Academy in Green Bay and for 26 years at Green Bay East High. She taught levels 1 through 5 and Spanish for Spanish Speakers. She studied at the Universidad Complutense de Madrid as part of her undergraduate degree and led several student trips to Spain and Mexico. She enjoys reading, gardening, travel and spending time with her family.