$("#navigation").navobile({
  cta: "#show-navobile",
  changeDOM: true
})
      
Mobile Menu Icon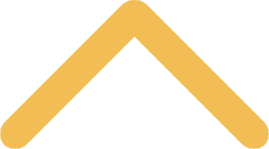 Culinary Course & Workshop Disclaimer
Culinary activities such as our cooking workshops, have inherent risks, dangers and hazards and participation in such classes and events may result in injury or illness.

St. Norbert College and each of its present and former owners, principals, members, agents and employees are not liable for damage, losses or personal injury resulting from participation in cooking workshops or events.

We reserve the right to substitute ingredients and menu items. However, we will make every effort to remain true to our advertised menu. A list of ingredients is provided for your review to avoid potential of consuming food that may contain allergens.

For safety purposes, we discourage students from wearing high heels or open-toed sandals.
Please note that some classes may be photographed or videotaped. If you do not want your picture or video published, you must send something in writing to the Community Outreach department. Otherwise, registering hereby authorizes St. Norbert College Community Outreach to use said photos or videos on Facebook or in future promotional materials.

For additional information, please contact St. Norbert College Community Outreach at 920-403-4075 or language.services@snc.edu.