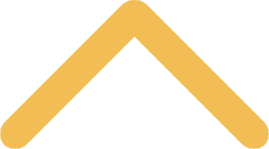 We're Fluent in Nearly 50 Languages, From Arabic to Welsh
St. Norbert College's translating services provide written and oral translations in dozens of languages for individuals and businesses. 
We'll help you build bridges to other cultures in an increasingly interdependent world. We can accurately and professionally translate your company's letters, web pages, business cards, brochures, reports and manuals.
Languages we translate:
American Sign Language
Arabic
Armenian
Bosnian
Bulgarian
Chinese
Croatian
Czech
Danish
Dutch
Estonian
Farsi
Finnish
French
German
Greek
Gujarati
Hindi
Hebrew
Hmong
Hungarian
Icelandic 
Irish
Italian
Japanese
Korean
Latvian
Laotian
Lithuanian
Macedonian
Norwegian 
Polish
Portuguese
Romanian
Russian
Serbian
Slovenian
Spanish
Swahili
Swedish
Thai
Turkish
Vietnamese
If you don't see the language you need translated here, please contact us at 920-403-4075 to see if a translator can be arranged. 

Not sure which language you need translated? Learn which languages are spoken in which country.
Translation requests can be conveniently submitted online.

Our Translation Fees Are Modest; Ask Us for a Free Quote
St. Norbert College charges very competitive rates for translation services. We use the same tiered categorization of languages as the U.S. government for pricing. The rarer the language, the higher the tier and the more costly per unit.

Projects are also priced based on whether the text is classified as "regular" or "technical." Technical rates are charged for jobs that require a translator to have specialized linguistic knowledge of industry language such as engineering, medical, architectural or legal terminology. 

Email your PDF or word document to us for a free quote. 

Interpreter Services Available, Too
To arrange for an interpreter, please contact us via email at language.services@snc.edu or by phone at 920-403-4075.

Our Diverse and Growing Clientele
More than 100 companies, large and small, have trusted the translating and interpreting services of St. Norbert College.
AMEX
American Foundation of Counseling
Baylake Bank
Bemis Manufacturing Co.
Brown County Court System
CRG Logistics
City of De Pere
Coca Cola Bottling Company of Wis.
Colortech
Door Co. Dept. of Social Services
Everson, Whitney, Everson & Brehm
Georgia Pacific Corporation
Graham Medical
Green Bay Public Schools
Humana-Employers Health Insurance
Little Rapids Corp.
MEGTEC Systems
Nsight Telservices
Paper Converting Machine Company
Schneider National Inc.
Schreiber Foods Inc.
Strang, Patteson, Renning, Lewis & Lacy