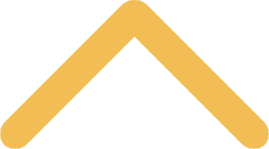 Car Sharing program offered
Enterprise Rent-A-Car is partnering with St. Norbert College to offer car sharing for students, faculty and staff.  Enterprise CarShare is a membership-based, automated car rental option that offers a sustainable, efficient and cost-effective transportation alternative. Registered members will have access to two Nissan Altima cars parked on campus in Lot 6, near the south side of the Mulva Library.
SNC students 18 and older are eligible for membership, through which they will have around-the-clock access to hourly, daily and overnight rentals. Members reserve a vehicle online, then access the vehicle using a membership card, later returning it to the same location. Fuel, insurance against basic physical damage to the vehicle and state-required liability protection are included in the standard rate plan. 
Campus car-sharing programs like this one are especially popular with students because they provide a solution to traditional car rental age restrictions, as well as the financial concerns associated with having a car on campus. Enterprise operates car-sharing programs on more than 70 college campuses throughout the United States and Canada, along with numerous corporate, government, military and downtown programs. A Brand Ambassador internship program is being established at the college to market the service on campus.
SNC students, faculty and staff with a credit card and valid driver's license can sign up for the program at www.enterprisecarshare.com/snc.
More information is available by visiting www.enterprisecarshare.com, the Enterprise CarShare Facebook page, or by following @carshare on Twitter. 
John Seckel
Associate Director of the Campus Center
>> Back to UKnighted Fall 2013