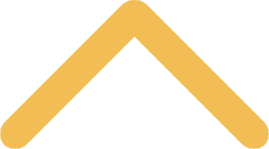 Is Your Student Engaged?
The first six weeks a new student is on campus is a critical time. Research shows that if a new student makes just a single connection with someone, whether it's a professor, another student or a staff member, that student is more likely to be successful in college and have a more positive experience.
For many students at St. Norbert, if not most, that's not a problem. There are innumerable ways to become involved in SNC life, whether it's through athletics, social organizations, volunteer work, religious groups, research, etc. The college also helps nudge new students toward healthy engagement through its First Year Experience program, which provides a summer orientation, Week of Welcome activities and subsequent small-group meetings with upperclassmen and a faculty or staff member.
In addition, SNC created a new office of student success and retention in 2014, headed up by Paul Ballard. A large part of the office's mission is to make sure all students have a good experience at St. Norbert, and understand the myriad opportunities available on campus.
"The first few weeks on campus, students are so overwhelmed with the newness, they might miss connections they'd enjoy," says Ballard. "We try to make sure that, for example, the student who sounds interested in biology knows there's a biology club here, and that she might want to stop and chat with a particular professor or two doing interesting research."
Ballard says there's no one profile of the student who is more likely to get lost in the shuffle and wind up adrift in college. But it's important that you keep tabs on your student – even if she's in her second year at SNC or beyond – to make sure she's plugged into college life. If she's not healthily engaged, she likely won't enjoy her time at school as much, and will be at risk for not doing as well academically. Further, she'll be more at risk for depression, a serious issue on college campuses nationwide.
"There's definitely a link between depression and mental health, and kids who aren't involved on campus," says Ballard.
So make it a point to periodically ask your student about his friends and any clubs or groups he's joined. Ask if he's going to class regularly, knows who his advisor is and knows how to tap into SNC's academic support services, if necessary. Connections both in and out of the classroom are critical to his success.
And with Thanksgiving around the corner, Ballard says you should take a good look at your child when he comes home. "Students will change in college. But if your student comes home for Thanksgiving and is a totally different person than the one you left on campus, perk your ears up a bit."
If you're worried something might be amiss with your student, it's time to make your own SNC connections. Reach out to someone in the college community, whether it's Ballard, one of your student's professors or a staff member. They'll be able to help assess your concerns.