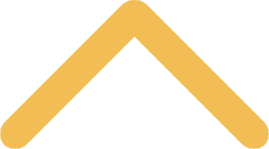 Junior Knights & Days: Not Just for Students
If your student is a junior, you've probably been hearing about life at St. Norbert for quite a while. The campus. Classes. The Caf. And so on. Now, you can experience a little of what your student has been living by signing up for the college's popular Junior Knights & Days event, coming Feb. 19-21, 2016.
The concept behind Junior Knights & Days, which began in 2003, is simple: Let SNC parents sample a condensed slice of college life with (or without) their students. The weekend begins with a welcome reception Friday evening featuring samples of craft beer brewed in Norbertine abbeys across Europe. Saturday morning and early afternoon, six to eight mini-classes are held. Taught by St. Norbert instructors who are hand-picked by a student committee, last year's offerings included a session on the chemistry of chocolate, contemporary art images and communication across cultures. Later in the day, a representative from Career Services will talk about life after SNC.
Saturday evening, there's a special Mass for juniors and their parents, followed by a reception at the college's Bush Art Center, which will feature the work of Debbie Kupinsky (Art). Dinner follows the reception. The weekend winds down Sunday morning with brunch; President Tom Kunkel will be attending.
While the event is intended to be experienced by juniors and their parents, don't think you're out of luck if your student has no interest. Plenty of parents have come on their own over the years and had a great time, catching up with their student in between events. Surprisingly, or perhaps not, parents often say the academic sessions are their favorite part of the weekend. (Not counting hanging with their child, of course.)
Don't be bummed if your student isn't a junior yet, or if he or she's a senior and you never attended this event. All parents are welcome to attend the popular academic sessions no matter what their student's class year.
If your student is a junior, you'll be receiving info and registration materials about Junior Knights & Days in the coming months. (Your student will, too.) Make sure to mark your calendar. Any questions, contact Chris Betcher at christina.betcher@snc.edu.