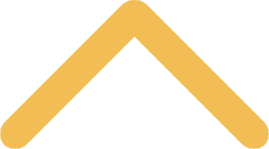 The Social Life
Many SNC students join a Greek sorority or fraternity, or an independent social organization (a non-Greek group). Don't think this simply means lots of parties. Today's social groups do a wealth of service work, and often provide students with something quite priceless: friendship. Here, three students discuss their experiences.
Grace Esselman '16
Member: Untouchables
I had the best freshman year at St. Norbert. Yet, as the beginning of my sophomore year started, I felt life was becoming far too predictable. Plus the decision of whether or not to study abroad for a semester was weighing heavily on my mind. I decided to just do it, and was sitting around waiting for my semester abroad to happen when I befriended a few girls living on the floor below me in VMC. One of them was in this social group called the Untouchables.
One day she asked me if I wanted to go to a meeting with her, and I said sure. If I wanted in to this social group, all I had to do was write my name down. I did, in a very spontaneous decision. Each day, I wake up so thankful that I did. Since putting my name on that list, I acquired a great group of friends. Nine Untouchables, including me, studied abroad for the Spring 2015 semester, and I visited or met up with seven of them while traveling throughout Europe. The feeling that comes along with seeing a familiar face after months of meeting a sea of new people is indescribable. When it was time to come back home, knowing all of the Untouchables would be together again made it a lot easier and something to look forward to.
Thanks to the Untouchables' encouragement, I gained the confidence to take on leadership roles within the group. This year, I'm recruitment chair; I enjoy getting to meet new girls who are interested in the group, plus mentoring them a bit as they adjust to college life and figure out where their interests lie inside and outside academia. I've also enjoyed meeting SNC grads who were Untouchables when they come to campus to visit. I'm able to pick their brains about different careers they are pursuing, or what to expect when attending graduate school, something I may do.
Two years ago, I dove into the social life with the Untouchables without looking at what the other groups could have offered me. Somehow, I landed in the right spot.
Jenny Summers '16
Member: Alpha Xi Delta
I made the decision to go through formal sorority recruitment with Alpha Xi Delta the first semester of my junior year, looking for more female influences in my life and a bigger support system while in school. I consider myself so lucky to have met a group of nearly 40 women who I can go to any time, day or night, for any number of things. The memories I've made with Alpha Xi Delta and the rest of the Greek community at SNC are ones I will never forget.
In addition to being a member of Alpha Xi Delta, I had the honor of being picked as the Queen of the fraternity Delta Upsilon during the second semester of my junior year. At the time, I didn't even know what it meant to be a Queen (or Ugly, from the men's perspective). But I found out quickly that it meant growing my circle of friends by an even larger number, and having an awesome group of men to look out for me and support me through all parts of my life. 
I have been fortunate in my time at St. Norbert to have become a part of the Greek community, which is just that – a community. Regardless of our affiliation, all Greek and social group members rely on each other for so many things, and I am so grateful for that. Greek life has become one of the most important parts of my life here at SNC, and I'm so proud of all we have collectively accomplished through our community. 
Kat Weber '17
Member and President: BUD
I never saw myself as being the type of person to join a Greek or social group. But when I first came to St. Norbert, I became best friends with a girl who lived in my dorm. Eventually, I learned that her mom was part of the team of girls who created one of the campus' independent social groups, BUD. At first I was hesitant to join the group, but once I began socializing with its members, I knew it was the right fit for me.
All of the women in BUD are very hardworking and conscientious (although there is a huge emphasis on having lots of fun!). Being in BUD, and serving as president, has strengthened my ability to address and lead a group of individuals, and has shown me the power of community service.
As a campus organization, we have to fulfill a number of service requirements. One service event that BUD created was a campus clothing drive to collect clothes for the sexual assault center at St. Vincent Hospital. It was a spectacular event, and it was so rewarding to give back to the community.
Taking part in Homecoming and Ugly/Queen-picking is always very fun, too, and allows BUD to interact with the other groups on campus in settings other than mixers. Spending time with girls who are both focused and fun-loving has been a very enriching experience, and I'm excited to see what the next year has to offer.