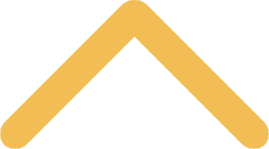 A Fond, Two-Year Farewell
You may have heard that I recently made some "news" – I announced to the campus community my intention to step down as president of St. Norbert College in May of 2017.
By that point in my life, I'll be nearly 62 and will have served nine years as your college president. As usual in these situations, the decision was very difficult and springs from a mix of reasons – personal, professional and in between. On one end of the spectrum, Deb and I have two grandchildren already, another on the way in January and we hope a few more in the cards after that! On the other end, my parents back in Indiana are in their 80s and neither is in great health. So we find ourselves down there more frequently, and that pull will only increase.
Beyond that, I'm hoping to write a few more books before they confiscate my keyboard! In fact, to help stay connected to the college, my first "post-presidential" work will be a short biography on Norbert of Xanten, our patron. I have in mind an easily digestible, English-language book about our order's founder, which doesn't exist now.
Finally, I believe in the principle of keeping fresh blood coursing through an organization. I'm tremendously proud of the fact that, with the help of everyone here, SNC is in the strongest position in its 117-year history. I am confident there will be a great deal of interest in my job, when the time comes, precisely because it's such an attractive situation.
Having said all that, the most important thing I want to convey is that I still have much work to do, and quite a bit of time to do it in. I'll be redoubling my efforts to bring many important goals to fruition. These include expanding and renovating the Schuldes Sports Center; generating more endowed academic programs, faculty positions and scholarship dollars; and pursuing additional creative partnerships with other colleges and universities.
And as for the next president of SNC … sometime next summer, a formal search process will begin. With the help of a national search firm, the current chair of our board of trustees, Jay Williams, will lead a campus committee to identify and interview top candidates for the job. I'm confident many outstanding people will be interested in what is one of the best, and most rewarding, jobs in higher education.
But all of that is a ways off. For those of you with juniors and seniors here, I look forward to being the one who hands them their diploma on graduation day. For those of you with younger SNC students, rest assured I will do everything I can to make their campus experience the best it can possibly be.
Thanks again for your support and good wishes, and I'll see you soon.
Tom