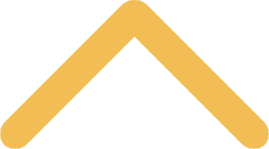 Introducing Chrystal Woller!
Dear SNC Parents:
Like some of the freshman students on campus, I, too, am new. I am the senior director of Health & Wellness Services and have been on campus since August. What a whirlwind it has been! I came to campus with 16 years of governmental public health experience, most recently serving as health director for the City of De Pere Health Department. My primary focus has been preventing illness and disease in the communities I have served. This priority easily transitions to my new role here at St. Norbert College.   
As we all know, we are embarking on yet another influenza season. (Time sure does fly by!) I cannot stress enough the importance of flu vaccinations in preventing a severe season of influenza on campus and in our community. Symptoms of influenza illness include fever, headache, non-productive cough, sore throat and runny nose. Complications can include pneumonia, ear infections and sinus infections. People with underlying medical conditions are at greater risk of developing these complications and, in some cases, fatal complications.
The Centers for Disease Control and Prevention recommends annual vaccination for all individuals six months and older as the best way to reduce the chance of contracting the flu. The flu vaccine is especially important for college students, who live in high-touch areas, often juggle overloaded schedules and are largely unaware of their vulnerability to the illness. Yet national vaccination rates for college students are low, hovering between eight and 39 percent.  
St. Norbert held four flu vaccine clinics on campus last month, but if your student didn't receive the vaccine then, don't worry. There's still time. All your student needs to do is make an appointment at Health & Wellness Services or just stop in. The cost for the vaccine – we have the quadrivalent, which protects against four strains of the influenza virus – is $35, which is billed to the student's insurance.
Flu vaccinations are the single best way to protect yourself, your family and your community against influenza each year. Please encourage your students to get their flu shots. For additional details on flu vaccination and other services available for your students, please visit our website at snc.edu/health.
In good health,
Chrystal Woller BSN, RN
Senior Director, Health & Wellness Services