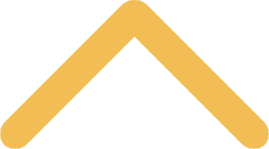 It's a Balancing Act
If you're the parent of a student-athlete, you may wonder how difficult it is for students to balance academics with athletics. Two of SNC's student-athletes discuss their experiences.
Selena Stromer '18
Being a student-athlete, at least for me, is exactly how it sounds: student first, then athlete. I currently play on the women's hockey team at St. Norbert, and while I would love to put all of my focus on that, I know that I need to give attention to my studies as well.
One of the biggest tips I can give fellow athletes is to get a planner. It may sound too simple, but it is effective. Being able to see when things are due, and how much time you have, really helps keep you on track and organized. Having a routine is also helpful. All the practices, games and events for sports are usually established in advance, so you should have a good idea of when your free time is. Having a set time each week and/or day dedicated to schoolwork will help you stay on top of things.
Speaking from experience, though, sometimes there just is not enough time in the day to accomplish everything that needs to be done, especially when you are trying to juggle multiple things like school, practice, workouts, sleep and so on. So occasionally, I have been one of those students who did not get around to studying for a big exam until the night before. While I would definitely try not to make a habit out of it, putting off schoolwork until the last second is not always a horrible idea if the task is easy to do and you have more important things to get done first. But you should definitely start projects or studying for big exams well ahead of time and not procrastinate.
If you're able to schedule classes together with some of your teammates, do it. Then your daily schedules will be relatively similar and you'll be able to get together to work on homework or projects, or just to study, which is always an advantage.
Ultimately, how to best balance schoolwork and sports depends on the person, the sport and the courses being taken. Everyone is different and may prefer various techniques for handling both. But as long as you care about both your studies and your sport, you should do fine in both. 
Mitch Winter '18
For the first two years of my schooling at St. Norbert College, I participated in the men's basketball program. During these two years we were the conference champions each year (regular season and postseason), went undefeated in conference each year and made it to the NCAA tournament each year. During my second year, we had the best season in school history by making it to the Sweet Sixteen. As glorious as this sounds, it takes a lot of work and effort to be able to have a team that accomplishes these things.
Since playing basketball is a big commitment and time-consuming, it was always very important for me to plan out when I would do my homework. Scheduling a time to do your homework, having a planner to write down what homework is due and planning ahead are important aspects of managing academics and athletics.
Heading into my junior year I faced a tough choice. I am a biology major with a biomedical concentration and have always wanted to become a physician assistant (PA). Being enrolled in high-level biology courses and trying to maintain a high GPA to be able to go on to graduate school is a very hard task to accomplish, especially while playing basketball. In addition, there are a lot of prerequisites to get into a physician-assistant program, plus I need many hours of hospital experience. It is hard to get that experience when basketball is almost a year-round sport.
In the end, I decided it was necessary for me to forego playing basketball during my junior and senior years because of what I want to accomplish academically and in my future career. (I also injured my back after my freshman year of basketball and had back surgery; health concerns were part of my decision.)
I have played basketball for 15 years, and to walk away was one of the hardest decisions of my life. At the end of the day, though, it was my decision and what I felt was best for me moving forward. I am very thankful to have been able to play college basketball for two years. The game itself taught me so much. I think every student-athlete has an edge up in life because he or she learns many invaluable lessons and habits that are expected in the real world.