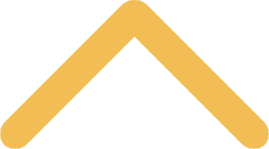 News for SNC Parents
St. Norbert Inside and Out
Kent Paulsen (Music) knows what SNC is like as an insider. Now, with his daughter a student here, he's learning what it's like to be a parent. And he likes what he's seeing.

Eating Disorders: What Every Parent Needs to Know
It's not unusual for college students to develop an eating disorder. Anna Herrman '07, a faculty member who specializes in communication around issues of diet and body image, offers helpful information.
Relationship Know-How for Roommates
Carol Bruess '90 and Tony – wife and son of new president Brian Bruess '90 – recently joined forces for a roommate-relationships episode of the CBS Minnesota show "Relationship Reboot." Carol Bruess, a newly retired professor of communication and journalism, is a regular on the show.
Campus Still Lively in January
Is your student planning to be on campus early in the new year? No worries. Plenty of others will be here, too. 

Photo Gallery: SNC Day/Family Weekend
This September brought another successful Family Weekend and SNC Day. Check out our pix from the event.

It's Quiz Time!
See the results from our August 2017 quiz regarding communication with your student.

Here's Your New Question:
What do you plan to do when your student is home for break? Take the quiz.