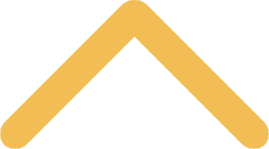 St. Norbert Inside and Out

Kent Paulsen is an associate professor of music and the director of St. Norbert's Knights on Broadway program. This year, he also became a St. Norbert dad. His daughter, Elli Paulsen '21 is a first-year at SNC. Paulsen describes the process of moving her from the parental home to her new life as an undergrad.
After 13 years at St. Norbert, I know it is a great place to work, and I also know we serve our students with so many caring and committed staff and faculty. I never fully recognized, however, just how great a place St. Norbert College is for students until my own daughter decided to attend this fall as a first-year student and I saw this care firsthand. From a parent's perspective and as an employee, let me highlight two examples for you.
Orientation. My wife, Emily, and I attended the new-student Summer Orientation with our daughter, Elli, in June. We were beyond impressed by how we repeatedly felt that our daughter, and every student, would be treated well and fairly. There was a strong sense that each student was important; that they would be both challenged and cared for. Emily remarked that orientation made it easier to let our daughter go, and every subsequent engagement with the college continued to reaffirm for us that St. Norbert would be a great place to loan our child for four years.
Move-in day. Nothing could have prepared me for how amazing the college treated incoming first-year students and family on move-in day. I remembered my own moving into college (a few years ago), and the hours of hauling stuff in from a distance with little or no guidance or direction. The experience at SNC was 180 degrees different. We were completely unprepared for the level of care, concern, compassion and communio we experienced that day. From the cheering students to the welcome crew at Schneider Stadium, from the Bruess Brigade to the housing and RA staff, we were continually surprised by such a remarkable level of care. It's hard as parents to let your child go, but when you see such an overwhelming community effort, it reassures you that your child is in the right place.  
To find a college that has both incredibly high standards and such incredibly deep levels of care and concern for every individual is remarkable. As SNC employees, we know our motto is docere verbo et exemplo – which means "to teach by word and example." But it is amazing to now see firsthand the many ways in which employees of the college live this example.  
I remember hearing an Olympic relay runner say in an interview, "Every team has fast runners. The difference between winning and losing is in the transfer. That's what we practice every day until it's perfect." Well, St. Norbert, your practice paid off and the transfer is now complete. Elli's yours for a while now. We are excited to partner with you to prepare her for the next transfer in four years. We have every confidence that you will continue to challenge her, care for her and prepare her for a great and interesting life.
But don't send her back too quickly – we have plans for her room!