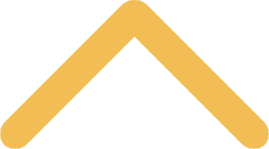 Campus Still Lively in January
In the "old days" – perhaps when you were in college! – many colleges shut down during winter break. That's no longer the case, and certainly not here at St. Norbert. At SNC, several hundred students remain on campus between winter finals and the start of the spring semester. So if your student is pondering the idea, don't worry that she'll be staying on a ghost campus. Far from it.
The bulk of the students staying at St. Norbert during winter break are enrolled in J-Term, a three-week period of compressed study. (The name comes from the fact that this shortened term is held in January.) First offered at SNC during the 2008-09 academic year, the program today draws approximately 300 students each year, many of whom also live on-site.
The remaining students keeping the campus lively are here for a variety of reasons. Some have jobs or internships in the greater Green Bay area. Others are international students who aren't able to head home for the break. Then there are those involved in Knight Theatre, winter sports and cheer.
Cathy Lau (Student Services) notes some RAs stick around to assist in the residence halls and be a resource for those students who aren't back home. "And some upper-class students stay just because they can," she adds. "It does not cost extra to stay on campus during winter break if you live in one of the upper-class areas – the houses, apartments, townhouses and carriage house."
If your student is considering a stay, there are two main things to think about: housing and dining. As noted above, upper-class students renting under an 11.5-month lease do not have to pay extra to stay in their place over winter break. Students living in one of SNC's seven traditional residence halls may stay in their own dorm room for a modest fee ($17 per night this year).
Re: dining, students have several options. Mary Jo Morris (Dining & Conference Services) says Phil's Grill & C-Store remains open for lunch the week after finals. It then closes until the start of J-Term (Jan. 3-20). Once J-Term starts, both Phil's and Ed's Coffee Shop are open. Ed's is open Monday through Friday, mornings only, while Phil's serves lunch and dinner Monday through Thursday, and lunch on Friday.
"If students are here during J-Term, they typically purchase some grab-and-go items from Phil's C-Store to get them through the weekend," says Morris, who notes there are additional food options within walking distance, where custom cash is accepted.
Fall semester meal dollars can be used at Phil's through Dec. 22, and spring semester meal dollars can be used on campus during J-Term.
The Mulva Library and Mulva Family Fitness & Sports Center are also open for the bulk of winter break.