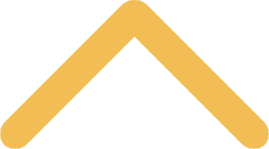 2013-14 Financial Aid Awards
The Office of Financial Aid will begin awarding financial aid to continuing students for the 2013-14 academic year in early May. Students must have a 2013-14 FAFSA (Free Application for Federal Student Aid) on file to receive a financial aid award. If the FAFSA has not yet been completed, please do so as soon as possible online at
www.fafsa.gov
. Some students may be required to submit additional documentation (i.e., if a student's FAFSA was selected for verification by the federal processor). In this case, all documents must be submitted before a financial aid award package will be prepared.
Please remind your son/daughter to check their SNC student email. All communication (including notification of required documents) is conducted via email. When a student's financial aid award is available, an email will be sent to the student notifying them to check their Knightline account.
Exit Counseling and Repayment Information
Students graduating in May, who have taken out federal Stafford loan(s), are required by the federal government to complete exit loan counseling. If your son/daughter will be graduating, they received an email in mid-April with instructions on completing this requirement. Again, please be sure your son/daughter stays apprised of this type of information by checking their email regularly. Exit counseling can be completed online at 
studentloans.gov
. Students can always learn more about their current loan status and repayment options by visiting the National Student Loan Database website (
www.nslds.ed.gov
). This is where your son/daughter can retrieve their federal loan history. This site will also give your son/daughter the contact information for their federal loan servicer. A loan servicer is a financial institution that administers student loans for the federal government, which includes billing the borrower and accepting payment.
>> Back to UKnighted Spring 2013