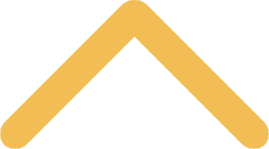 A Note from President Kunkel
It takes innovations big and small to make a campus what it is – and all it can be.
In February, for instance, we dedicated Dudley Birder Hall, the beautiful space that for most of its long life was St. Boniface Church. After six months of work and an expenditure of about $1.7 million – a significant amount but not a huge sum by campus standards – we have transformed the building into a concert venue.
Thanks to some sophisticated acoustical enhancements, Birder Hall has the kind of crystalline sound that really excites musicians. It is a spectacular performance space for our students, faculty and visiting performers, not to mention another high-quality venue available to community organizations and arts troupes. As such, it will enhance the "St. Norbert experience" far beyond what its price tag might suggest.
Then there's the other end of the construction spectrum. While your sons and daughters were away at spring break, we began work on the long-awaited expansion and renovation of our science building. This complicated project will take two years to finish and cost nearly $40 million.
The result will be a magnificent, state-of-the-art facility to be called the Gehl-Mulva Science Center, in recognition of the lead donors supporting the project – Paul and Carol Gehl, and Miriam and Jim Mulva. Paul and Miriam are members of the board of trustees, and without their incredible generosity this job would still be out somewhere on the horizon.
Though the project won't be finished until spring of 2015, science classes will move into the new portions of the building as they come online. Our 2015 completion date also means we'll be done in time to welcome the inaugural Medical College of Wisconsin class, which arrives that summer. In short, the Gehl-Mulva Science Center will transform St. Norbert College, in more ways than we can possibly enumerate.
And as always, we invite you to come back to campus and see for yourself!
>> Back to UKnighted Spring 2013