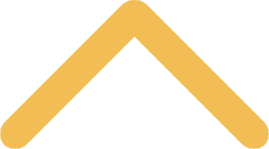 Faculty Highlight
Name:
Joel E. Mann
Discipline:
Philosophy/Classics
Classes Currently Teaching (for Spring):
Philosophy of Human Nature, Hellenistic Philosophy
Other Classes Taught:
Greek Philosophy, Tragedy and Philosophy, The Philosophy of Time in the Argentine Short Story, Existentialism, Philosophy of Music, Philosophy of Law, A Brief History of Body Parts, Ancient Greek Language, Kant and German Idealism, Philosophy of Religion
Originally From: Austin, Texas
Colleges/Universities attended:
The University of Texas at Austin
Favorite Book:
Ficciones, Jorge Luis Borges
Favorite Movie:
Just about anything by Lars von Trier or Rainer Werner Fassbinder
Areas of Interest (work or leisure):
Music, soccer, tennis, food and cooking, yoga, film, the Green Bay Packers, playing with my kids
People don't know that I … really, really love the Green Bay Packers. It's almost a disease.
Describe a favorite classroom experience:
One semester, on the first day of class, as I was beginning to call roll, I heard a crash out in the hallway. When I went to check it out, I found a young woman in front of the classroom door, her books in disarray on the floor. "Is this my class?" she asks. "Are you looking for Greek Philosophy?" "I don't know." "PHIL 207?" "I don't know." "Dr. Mann?" "I don't know. Sorry." She scurries off. I recover and return to calling roll. Halfway through the roll call, she walks in. "This is my class," she says. It sounds like a Beckett play, but, really, it's just life, isn't it?
What would you most like students to learn from your classes?
Believing is easy; knowing is hard.
What would you most like students to gain through their years at SNC?
The understanding that the pleasant is not identical to the good.