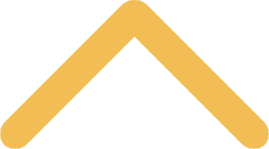 Keeping Up With Campus Technology
Staying on top of technology needs and trends on college campuses is no easy task 
these days!
Students are coming to campus increasingly "wired"; 85 percent of St. Norbert students own two or more Internet-capable devices, including laptops (99%), smartphones (66%), tablets (19%) and gaming devices (43%). Having grown up surrounded by technology, they also want and expect technology to be seamlessly integrated into their on-campus residential, co-curricular and educational experiences. Over 60 percent of SNC students indicated in a recent survey, for example, that they learn best and prefer courses that include both online and face-to-face components.
So what can colleges do to provide students with the digital connectedness that they desire? At St. Norbert, our technology plan includes the following strategies:

Upgrade our physical infrastructure: It's important to have a solid foundation before trying to build a house. With today's technologies, that foundation is the network – particularly wireless – and internet connectivity, or bandwidth. Last year we upgraded our campus bandwidth, increasing capacity by 5x, and are working on doubling our capacity again within the next year. We also upgraded wireless in two campus buildings over the summer to the newest wireless standard, 802.11ac, and are in the planning stages of a college-wide wireless upgrade project.

Enhance our classrooms: We recognize today that people learn in a variety of ways, and newer teaching methods – like project- and team-based learning – are being employed to facilitate deeper learning and provide a better educational experience for different types of learners. To support these newer methods of teaching, we're upgrading our existing classrooms with technologies that promote mobility and enable "untethered" teaching, freeing the faculty member up to move around the class and interact with students. And we're creating new types of classrooms – ones with no "front" of the room and multiple screens for group work – to foster collaboration and active learning.

Provide cloud-based resources and tools: Students come to St. Norbert expecting unfettered access to college resources, learning tools and their own data, any time of the day or night. To support this new mode of connected learning, we're moving essential technology services to the cloud. Last year we moved our learning management system, SNoodle (based on the Moodle LMS platform) to a hosted service. Students can access the LMS on or off campus, even from an app on their smartphones. And earlier this year we moved the college's email and calendaring system to Google Apps for Education, providing students with a robust communication and collaboration tool that can be accessed anywhere, anytime, and from any device with internet connectivity.

Introduce innovative technologies: With some of the newest technologies now available, we can not only provide students with better technology tools (like moving to Google for email and calendaring), we can also enable whole new ways of doing things. To this end, we are in the early stages of launching vLab, a virtual computing lab. When this service becomes fully available, students will be able to perform computing tasks, using institutional software, from their own laptop, tablet device or smartphone – just as if they were physically sitting in a computer lab on campus. The difference is, they can do this at any time, from most devices and from virtually anywhere in the world. Not so with the physical computing lab, which can only be accessed on campus, during the lab's scheduled open hours.

If you have ideas, suggestions or questions about the college's technology strategy or systems, I'd love to hear them! Feel free to contact me at raechelle.clemmons@snc.edu.

Rae

**********
Raechelle Clemmons
Vice President and Chief Information Officer
St. Norbert College
>> Back to UKnighted Spring 2014