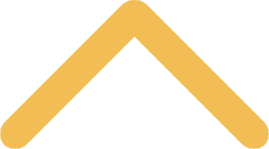 St. Norbert College Adopts LiveSafe, an App for Campus Safety
St. Norbert College is excited to announce the launch of LiveSafe, a smartphone safety application service that will help keep the campus community safe. The mobile app service is designed to help increase overall communication between students and campus safety officers by enabling an efficient, two-way communication system.

The LiveSafe mobile safety app links to a dashboard monitored by officers, so that users can quickly and easily share information directly with safety personnel. Through the app, users can send messages to officers via text, along with picture, video and audio attachments, as well as engage in a live chat. Users can share information such as crime tips and safety concerns through the app, and can choose to report information anonymously, or immediately send their caller ID and location upon placement of a call or message.

Additionally, users can receive timely, important safety information sent by security. Other features in the app include a live, interactive map that displays where recent incidents have occurred on or near campus, and a GPS-tagged monitoring feature users can activate to let friends and family see their location so they can stay safe as they travel.
The app is offered to all students, faculty, staff and parents to download for free, and is currently available on iTunes and Google Play.
About LiveSafe, Inc.
LiveSafe provides a comprehensive user-centered safety solution that empowers students and campus members to identify problems and potential threats quickly in order to help make all members of the community safer. Through a personal safety smartphone app and a cloud-based dispatch-and-command dashboard, LiveSafe increases safety by creating a new two-way channel of communication between the community and safety officials. LiveSafe also provides users a suite of emergency services for real-time location tracking in distress situations. With LiveSafe, safety officials are able to better identify and assess threats, prevent crimes and save lives, thus helping to enhance overall safety. For more information, visit http://www.livesafemobile.com/.

>> Back to UKnighted Spring 2014