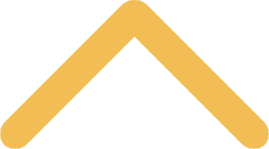 Parents' Perspective
Four years ago, just when we thought we couldn't be any prouder of our senior in high school, she surprised our family with the news that she had applied to our alma mater, received an acceptance and was granted a scholarship! The next four years would be an unforgettable and incredible experience for our daughter, Colleen.
St. Norbert College is a legacy in our families. My father was the first to attend back in the day when Abbot Pennings was president of the college. Dad always had a tender spot in his heart for SNC as it had helped him prepare for dental school and quite a few of his life's experiences. Since then, there have been six more family members, from both sides of our families, who attended St. Norbert College.
We were so pleased that Colleen chose SNC. St. Norbert is one of the top-ranked Catholic liberal arts colleges in the nation with a reputation for academic excellence along with a deep sense of community that pervades the campus. We fondly recall the top-notch educators who influenced our lives and career choices, the lasting friendships, and all the memories. Knowing that Colleen would have the opportunity for a St. Norbert College education was an exceptional feeling for us.
Colleen has embraced all that SNC had to offer. The school has taught her how to be a good student, a leader, a hard worker and a friend to many. She studied abroad in Australia, was elected as president of her sorority her sophomore year, and was able to work on campus as a teacher's assistant as well as an intern for the office of alumni and parent relations. Through these experiences, she gained valuable tools that she will use in the future. 
It seems like just yesterday our parents were beaming with pride as we received our diplomas from SNC. This May we will be back on campus and will enjoy the beauty and tranquility of the Fox River, the rush and excitement of college life, and the pride and joy of being parents of an SNC grad as our firstborn walks across the stage to receive her college degree. And the legacy continues!
Nancy (Hruska) '82 and Peter Shore '82

>> Back to UKnighted Spring 2014