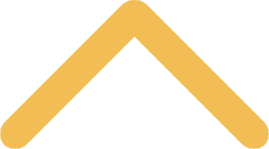 A Note From President Kunkel
Happy spring, SNC parents!
 
I am pleased to report that our students are not letting the cold and snow chill their spirits. A great example of what I mean was the recent "Big Ideas" competition that we conducted, for the first – but I certainly hope not the last – time.
 
As St. Norbert College looks for ways to innovate and stay fresh, we recently invited our students to tell us how they would do that. I was delighted that 10 different teams, composed of 1-4 participants, responded and pitched us their ideas in a daylong competition held in the library's Mulva Studio. The ideas were creative and and wide-ranging, from suggesting ways to redevelop the Pennings Activity Center to hosting a summer homeless shelter, from purchasing more multi-use dorm furniture to pairing up students with different majors for cross-disciplinary projects.
 
Beyond the creativity on display, I was proud of the students' commitment to their ideas and the professionalism of their presentations.
 
The college has put together a brief video to give you a sense of what the event was all about. View it here.
 
Sophomores Mitch Kronberg and Bryant McCray, along with senior Peter Ostergaard, took home the prize for the best "Big Idea": They persuasively argued that we should offer a specialization in entrepreneurial studies in the Business major. We will be taking a harder look at that, as well as many of the other good ideas we heard.
 
If I may switch gears to another positive development, I wanted to let you know that, two years ahead of schedule, we are closing in on the key goals of Campaign St. Norbert: Full Ahead. The latest campaign white paper describes where we are – and where we still want to go!
 
Thanks for all you do as part of the St. Norbert community, helping to make these great things possible for our college and our students!
President Kunkel

>> Back to UKnighted Spring 2014