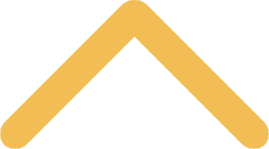 A Senior's Perspective on SNC
In a few short months, I will be walking across the graduation stage with my classmates, finishing my time at St. Norbert College. Although each year seemed to go slowly, looking back, the four years flew by. 
As a senior in high school, I never thought going to St. Norbert was an option. Due to finances, going to the school that my parents and seven other relatives went to did not cross my mind; but after further research, I applied (to surprise my parents) and received a letter of acceptance along with a great scholarship. After visiting the college, I knew St. Norbert was home. It felt right and was the perfect fit. As much as I wanted to pave my own path, this was the place in which I was meant to learn and grow, continuing our legacy.
Stepping onto the campus on move-in day, I was anxious and scared to be in a new place. I had to share a room with another person, fit all my stuff from home in a small area, and learn to navigate the seemingly big campus all while being away from my family and friends at home. To my surprise, this transition was pretty easy. My roommate and I became best friends. My clothes fit into the dressers with a little (or maybe a big!) struggle. And the campus felt warm and welcoming. I really had made myself at home.
I do not know if it is possible to express well enough what this experience has meant to me. The professional relationships I have made, the ways I have grown, and the friends I have made will be carried with me as I graduate and forge a new path for myself. This school has allowed me to learn new subjects along with more about myself as a person. I came to SNC as a shy and determined girl, pursuing a career as a doctor. Four years later, I'm leaving as a confident global business major with the desire to travel the world. I have traveled to the other side of the world when studying in Australia, become president of two different organizations, and made friends that turned into family. None of this would have been possible had I not come to SNC.
Although I may not feel quite ready to leave my home of four years, SNC, along with my family, friends and professors, has given me the necessary tools to take this path with confidence. I'm so grateful to everyone that has helped me along this journey and helped me grow into the person I am now. Thank you, St. Norbert. I hope to continue the legacy!
Colleen Shore '14