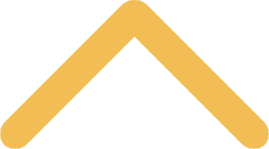 Sí, Oui, Ja: Studying Abroad Is a Positive Experience
Holly Nickerson '15 spent the spring 2014 semester studying in Manchester, England. Holly's mom, Robin Berger, tells us why she and her husband, Barry Hollopeter, are so pleased their daughter chose this route. Plus, Holly offers some advice for students thinking about packing their bags.
Q: What did Holly think about her experience?
A: She had a wonderful time and learned a whole bunch about herself. She met a lot of people from all over the world and traveled like crazy every chance she got. She found it a really enriching experience. I think she also gained a lot of self-confidence.
Q: What do you think is most important about studying abroad?
A: Being able to see yourself through others' eyes, and realizing we Americans are not the center of the world, is so valuable. When you see other lives being lived – some very similar to ours, some quite different – it helps you to be open to that, and to not being judgmental and thinking Americans always know best.
Q: Any advice for parents who aren't sure if it's worth it for their students to study abroad?
A: Parents know their children best. As long as your child feels ready to take this step, I really think as parents it's our job to say, "Here's the world. Go do all the things you hope you can do." Both my husband and I looked at it as a wonderful learning experience for her to get out and open her eyes to how the rest of the world is. Experience, experience, experience! It's all good. Plus, in this day and age, finding a job can be dicey for graduates. The more bridges you build and the more you network, even internationally, is good.
Holly says …
It's impossible to explain studying abroad to someone who hasn't gone. It's not just school, and it's not just a vacation. It's not just an adventure, but a temporary lifestyle change that will stay with you the rest of your life. Here's my advice. 
Go!
Try everything. The weird food, a cultural festival, a show or a faraway trip will all add to your experience.
Branch out. Make friends with other Americans, students from your study-abroad country and others from around the globe. Everyone will want to sample each other's cultures, and this is the perfect time to do it.
Travel. Even if it's a tiny bit risky, see other places if financially possible. I went to Germany, Austria, the Czech Republic, Scotland, Belgium and Corfu, plus all around England.
Don't compare your trips to someone else's. It's your study-abroad adventure, so enjoy it! Don't compare, obsess or feel jealous. Sure, I wish I could have traveled to other countries, like France, Italy and Greece. But it wasn't possible for me. And I reminded myself I was doing lots of things that other people weren't, too.
Don't try to keep up with everyone at home. There's no right or wrong amount of phone calls, emails or Skype dates to make when you're away from home. But as much as you can, put the phone down, get off Facebook and enjoy your different, new world. You'll be back home sooner than you want to be!
Reflect. Reflection can come through any expression of self or memory, so take pictures, write poems, blog, keep a journal, draw – whatever will help keep the moments you've studied abroad in your heart.
Just breathe. If you have a moment of homesickness or culture shock, that's normal. If you don't, that's normal, too. I had such a moment when it was almost my last week in England, which felt very unfair and shocking. Breathing and experiencing the moment, then letting it go, helps you center yourself and re-focus on your glorious study-abroad experience.