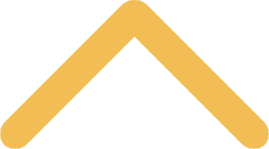 SNC Task Force Tackles Nationwide Issue of Campus Drinking
It's an issue every college and university faces: underage and excessive drinking. Maybe you're sure your own student won't do either, or maybe you assume it's an inevitable part of the college experience. But know this: It's important that you discuss the issue with your student. St. Norbert will be doing the same.
"Parents need to talk with their students about how to be responsible around alcohol," says Tom Doughman (Counseling and Psychological Services). "Because alcohol itself is not the problem. It's how alcohol is being used."
Doughman heads St. Norbert's Responsible Choices Task Force, a newer group comprised of representatives from all areas of the college, including faculty, alumni relations, athletics, admission and residential life. The task force, which also tackles issues like sexual assault and suicide prevention, is ramping up its anti-alcohol-abuse efforts in three key areas.
Finding ways to better inform students about alcohol use and its effects. Sometimes students start drinking because they think everyone else is. But they're wrong. And they need to know it. After polling incoming students the past few years using a nationally available survey through MyStudentBody, the task force found SNC students dramatically overestimate the number of their peers who are drinking alcohol, plus the amount of alcohol the imbibers are ingesting. When students were asked how many of their SNC peers were drinking, for example, they guessed 75 percent. But only 50 percent of those same students self-reported that they were drinking. Similarly, students guessed those who drank had an average of 11 drinks per week, but the students who said they were drinking reported downing only 3.5 drinks weekly.

It's true some students may say they're not drinking when they are, or underreport the number of drinks they consume. But when St. Norbert's stats are compared to those of other schools using MyStudentBody, our results show we have fewer students drinking, and fewer students with problematic drinking habits, than the national average.

It's important SNC students know this, says Doughman, plus other facts about alcohol consumption, such as the fact that alcohol use prevents muscle recovery. To help disseminate such info, the college had statistics and messages about alcohol (and suicide prevention, sexual assault and diversity/inclusion) printed on the backs of playing cards – often used in drinking games – which were distributed to members of the football team, as one of the largest groups on campus.


Providing alternative sources of entertainment. This year, the task force began sponsoring monthly events for students, including a ping-pong tournament, movie night and Chinese New Year celebration. Each event is pegged to complement an activity slated by a campus social group. For example, one social group's Homecoming float theme was "The Rocky Horror Picture Show". So at the end of Homecoming week, the task force sponsored a midnight screening of that movie.


Promoting our Good Samaritan policy. SNC has had a Good Samaritan policy for a while, but many people had no idea it existed. It works like this: If someone is seriously intoxicated and needs help, and a student alerts authorities, neither one of the students will be disciplined. They may have to subsequently see a professional for guidance or treatment, or take an alcohol education class, but they won't be sanctioned. Today, the policy is more clearly defined and well-publicized.
The key takeaway? It's better to focus on education and empowerment than punishment. "We want students to have fun," says Doughman, "but we also want them to be safe."