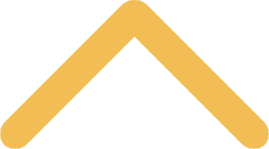 From Laptops to "Cloud" Tools
Dear SNC parents and friends:

The spring semester is well underway. When your student returns to St. Norbert after this week's spring break, the campus will once again be abuzz with activity. Your student will perhaps be studying for midterm exams, collaborating on a group project, engaging in an off-campus service-learning opportunity or working with his professor on a research project.
The many types of class activities and teaching styles that your student encounters here at St. Norbert reflect our deep commitment to "full-spectrum pedagogy" – that is, exposing students to a wide range of effective teaching practices. This can mean a philosophy class taught seminar-style, using the Socratic method. Or a "flipped" biology class, where students view video-recorded lectures outside of class, then participate in highly interactive and high-tech multi-screen classroom activities. And everything in between.

Engaging students with a variety of teaching styles isn't new. Heck, it's probably one of the reasons that you sent your child to a liberal arts college like St. Norbert in the first place. But incorporating technology into the spectrum is. 

That's where my division, Information Technology Services, comes in. We're here to help faculty integrate technology into the classroom in a meaningful way. Not gadgets for gadgets' sake. But finding new, technology-enabled teaching methods that enhance student engagement and learning. Which means your student may now capture his service-learning opportunity live with an iPad, or blog about it after the fact. She may use wireless projection and cloud-based collaboration tools, like Google Apps, for group project work. Or print a 3D image to demonstrate her research results. 

Because we believe technology plays a critically important role in a 21st-century education, the college will also be implementing a new laptop requirement in the fall of 2015 for all incoming students. Why? To ensure our students have the tools they need to be successful, here and beyond. The use of laptops and other educational technologies at St. Norbert will help enrich students' learning experiences, promote greater communication and collaboration, and better prepare students to use digital technologies in the workplace.

Most of our students already come with a laptop in hand, but not all. For those families where this important tool might be out of reach, we'll be providing scholarships and financial aid. We want everyone to have the tools to succeed.

Raechelle Clemmons
Vice President and Chief Information Officer
Information Technology Services