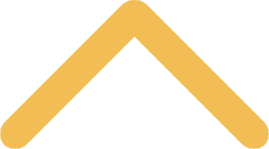 Top Tips for Commencement
Whether May 17, 2015, will be the day your first or last child graduates from college, you'll want the day to go smoothly. With a little planning ahead of time, it can. Here are some things to know.
Kress Inn. If you're thinking about booking a room at the Kress Inn for graduation, it's too late. And has been for months. But for those of you with graduates in the Class of 2016 and beyond, take note: The Kress Inn starts taking reservations for graduation a year ahead of time. And they fill in 10 minutes! For the Class of 2016, the Kress Inn will start taking reservations on Thursday, July 16, at 10 a.m. To book a room, call 920-403-5100 or 800-221-5070. But first, read all of the inn's terms and conditions.
Brunch. The college hosts a popular brunch ($13) from 10:30 a.m. to 1 p.m. Tickets get snapped up pretty quickly, so if you want to go, buy them now. If you end up ticket-less, don't despair. A few nice alternatives close to campus: Café Chanson (201 James St., De Pere) and Nicolet Restaurant (525 Reid St., De Pere). Just a few miles away, there's also Cheese Cake Heaven (2075 S. Oneida St., Green Bay).
Seating, Part One. Schuldes Sports Center opens at noon. There are no reserved seats, but you can hold up to six seats. If you're picky about seating, send someone at noon to save your seats. If you'd rather arrive closer to the ceremony's 1:30 p.m. start time, expect to be seated in a less-than-prime spot. But visibility's actually good in most places.
Seating, Part Two. Have a family member or friend who might find it difficult to watch the Commencement ceremony in a venue that's not air-conditioned and can get a bit stuffy when packed with graduates and their families? Air-conditioned seating can be had in the Bemis International Center's Fort Howard Theater, in the lower-level lounge of the Ray Van Den Heuvel Family Campus Center and in the Mulva Library, where you can watch the ceremony on T.V. (The seats are very comfy, too.)
Photos. Everyone likes to take pix in front of Main Hall. Problem is, if it's a sunny day, the sun will be setting after the ceremony and shine right into your graduate's eyes. Graduates also tend to congregate on the lawn in front of Main Hall; if your group is in the shade of our lovely trees, that can also wreak havoc with photos. Try photographing your student in the college's arch, where you'll get Main Hall in the background; stand a bit to the side if the sun is bright. Or have him pose with the statue of Abbot Pennings in the Mulva Library's lobby.
Reception. SNC hosts a reception after the graduation ceremony. For your food-consumption-planning purposes, finger foods such as veggies and dip, cheese and crackers, and chips and salsa will be served, plus cake and cookies. Beer, wine, soda and coffee will also be available.
Graduation Gift Idea. Not sure what to get your graduate? New for Commencement 2015: For $75, you can purchase a bookplate in honor of your student, which benefits the college's Mulva Library. Here's how it works. You select the book's subject area (e.g., chemistry, history, mathematics), and a bookplate label will appear on a book in that subject area with your student's name listed as honoree, plus yours as the donor. A digital version of the bookplate will also be permanently linked to the book's title in SNC's online catalog.
Congrats to all our grads and their families!