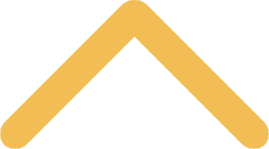 Creating Internship Opportunities
Joel Szymanski '15, a business and marketing major who hopes to work for a marketing agency, interned at Appleton's Weidert Group Inc., a business-to-business marketing agency, and currently interns with St. Norbert's office of communications. He received the Weidert internship after setting up an informational interview with the company's president. The SNC position was posted on the college website, although Szymanski had previously contacted the office directly to inquire about possible internships, which he feels helped him win the job.

Internships are the most crucial experience a college student can have. Yes, sitting through college classes is important and necessary, too. But being introduced to the actual industry you plan on entering is an entirely different learning experience. 
During my three months as a marketing intern at Weidert, I realized that while marketing courses provide useful basic knowledge, hypothetical customers and case studies can only help explain so much. It's not until you get to practice the skills you've learned in the real world that everything starts to come together. Similarly, I'm learning through my communications internship that, for example, writing reports for class is an exercise of language skills and concept application, while composing social media posts that will be seen by thousands takes detailed attention to voice and how to best provide value to the audience.
How do you land these important internships? It takes hard work, dedication, persistence and networking. Networking, in particular, is key, as it lets others see your personality. Plus, reaching out to those in the working world shows your interest in the company they're working for, and lets you convey the skills and benefits you can provide.
Here are some networking strategies to try.
Social Media: Follow the companies you're interested in working for and interact with them. For example, I found the article "6 Signs Your Internship Is Worth Your Time," shared the post and mentioned the website it came from, then followed and mentioned the author. This created a small, yet valuable, link to a company and individual I wanted to connect with.
St. Norbert Alumni Network: We've got a great alumni network that's accessible to students. Not only do professors have connections with alumni in your relevant field of study, but Career Services does, too.
Informational Meetings: Setting these up gives you at least two advantages. First, the stress and anxiety is not as high as that of a formal interview. You can be more yourself and ask professional development questions such as, "What advice would you give me in finding an internship?" Or, "Do you think the company you work at would consider bringing on an intern for the summer?" Second, employers will admire the initiative you're taking, plus the interest you're showing in their company.
Internship and Job Fairs: Attending these events provides you with the opportunity to get your résumé into the hands of many companies' human resources departments. And the more you can get your name and experience before professionals, the better. Internship and job fairs also allow you to practice pitching your experience and abilities without the stress of a formal interview.
Be open to the different possibilities for internships that may arise, and don't be afraid to try and create your own. Showing determination and persistence, plus flexibility, goes a long way.