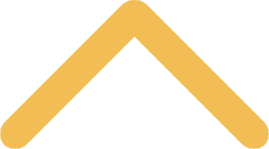 Affordable St. Norbert
Melanie Radzicki McManus '83 is the editor of SNC Parents. Here, she shares her own family's experience with funding public versus private higher education. 

College is expensive. So the decision of which college or university to attend is a critical one, both for students and their parents. Private colleges like St. Norbert carry a higher price tag than local, state-run universities – which you know, of course, as the parent of an SNC student. But don't let any sticker shock make you second-guess your student's decision to attend St. Norbert. My family's story will show you why.
In 2007, our son, Tim, entered the University of Wisconsin-Eau Claire (UWEC). His various expenses came to roughly $15,000 per year. Although a good student in high school, he did not receive any financial assistance from UWEC in the form of scholarships or grants. In 2008, our daughter, Molly, came here to St. Norbert. Her expenses came to roughly $33,000 per year – quite a bit higher than UWEC. Molly was also a good student, and SNC rewarded her efforts with a scholarship and, after filing the FAFSA and receiving need-based grants, her bill was lowered by nearly $15,000, to about $18,000 per year. 
So Molly was paying $3,000 more per year at St. Norbert than Tim was at UWEC. Although $15,000 vs. $18,000 doesn't sound too bad, multiply Molly's extra $3,000 per year by four years of college, and you get $12,000. An extra $12,000 is definitely a lot of money. Yet, as an SNC alum myself, we understood the value of investing in a St. Norbert education. But that's not the end of the story.
Molly unexpectedly needed several surgeries during her time at St. Norbert. These mostly occurred during winter break, rendering her unable to work at the full-time job she had lined up. Losing that income was quite problematic, as she was financing the bulk of her educational expenses. With St. Norbert being such a welcoming, intimate school, I felt very comfortable calling the financial aid office to explain the situation and see if they could help us out. It was a good move; the office was able to help us find additional resources for a little extra financial assistance. Had she been a student at UWEC, I'm not sure I would have made such a call, nor do I believe they would have been able to help us out if I had.
Then, in an interesting twist, Molly learned she was going to be able to graduate in three-and-a-half years, saving quite a bit of money. Tim, on the other hand, realized he was going to have to attend UWEC an extra year, plus take classes during at least one J-term (January term). This was partly due to changing majors, although he switched relatively early in his sophomore year, and partly due to class availability, which tends to be more of an issue in larger universities than smaller, private schools. In the end, Molly graduated one semester ahead of Tim despite entering college a year later. And both graduated with about $15,000 in outstanding loans. 
Private schools are expensive, yes. But this doesn't necessarily mean a mountain of debt – nor debt that can be avoided merely by attending a public school instead. I'm glad our two oldest children selected the schools of their choice. And I'm glad one of those schools was St. Norbert College.