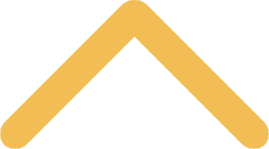 Planning for the Future Starts Now
Last year, 46 percent of St. Norbert students stopped in at the office of career and professional development. That number should be 100 percent, says
Mary Ellen Olson
, office director, because her office has innumerable tools to help your students prepare for, and obtain, a great job – tools that should be used every year they're on campus.
In the past, a college's career office was the place to head at the start of your senior year, or possibly somewhere toward the end of your junior year, as it was mainly a site for job placement. But today, it should be one of the first stops your student makes on campus. Because today, the main focus of these offices is professional development. 
"Professional development" for college students means, in part, learning soft skills such as how to manage your emotions in the workplace, how to conduct yourself in a business environment and how to work as a team. These are the top skills today's businesses are seeking, yet the very skills they also report today's graduates lack, due to their coming of age in a digital era with little face-to-face interaction time.
Olson says you should encourage your student to stop in at Career & Professional Development as a first-year student, and repeatedly afterwards, as use of its services is one of the best ways to make the most of those precious tuition dollars. Then, make sure to regularly ask your student if she's visited. Due to confidentiality laws, the office can't tell you if your student has ever stopped in.
Olson also stresses the importance of letting students explore various careers on their own. "Parents need to look for a balance between supporting their students and challenging them," she says. "And then they should trust that those of us here will help them." 
Here's what Career & Professional Development will help your student with each year.
First Year
Students unsure of a major, or those who start one field of study and realize it's not their thing, receive guidance through various skill-assessment tools such as the Myers-Briggs Type Indicator and Strong Interest Inventory – the best such tests out there – plus conversations with staff, who specialize in higher education and counseling. Even students sure of their career choice should stop in and take an assessment or two to confirm their choice. 
Sophomore Year
The staff dubs this the "lost year" because students are now entrenched in college social life and view graduation as far off. But it's actually the time for your student to think about positioning himself for the future. What professional documents do I need to start working on? What internships should I be considering? Should I do some job-shadowing? 
Junior Year
By now students should have at least one internship under their belt or lined up. If they want to go to grad school, now's the time to start looking at various schools and programs. Their social media profiles and "digital footprints" – the information they leave online – need to be in development and monitored. Accounting majors need to start applying for jobs in spring, as accounting firms do their hiring the fall of senior year.
Senior Year
Job searching begins this fall if you want a job in May; Olson says national statistics show it takes 7.6 months for students to land their first job.