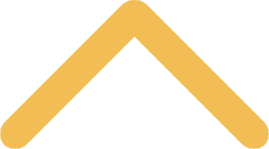 Commencement Al Fresco
Dear SNC Parents and Friends:
It won't be long now before we're celebrating St. Norbert College's 2016 Commencement. And as always, we intend to send off our newly minted graduates in style.
But even before we conduct it, I can tell you that this Commencement will be special. That's because it will be outdoors.
As you know, for several decades now, we've held our graduation rites in the Schuldes Sports Center, and for good reason. Even into mid-May, the weather in northeast Wisconsin can be rather fickle, not to mention chilly, and so we have opted for the safety of the indoors.
But there is something undeniably spectacular about commencing outside. That's especially true in the middle of spring on a campus as beautiful as our little home on the Fox. Since the day I arrived here as president eight years ago, I've been hoping we could figure out how to pull it off.
Well, we finally did. It turns out all we had to do was turn Schuldes inside-out with a $26 million expansion and renovation. That long-planned project will be getting underway very soon now, which means that, by the time this Commencement rolls around, Schuldes will be vacant except for busy work crews. We actually had no choice but to take our graduation somewhere else.
And that place will be the green, spacious quad just west of the Campus Center.
If it happens to rain, well, everyone will have a memorable story to tell into their old age. But I am betting that it will be a sunny day, with the trees in full spring bloom, and the campus awash in flowers and proud, beaming parents. And everyone will be asking, "What took them so long to come outside?"
President Kunkel