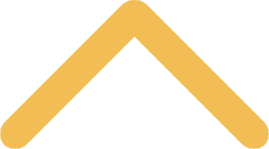 Nine Things You Don't Know About This Year's Commencement Speaker
In a second-year-new tradition, the Class of 2016, in conjunction with President Thomas Kunkel, selected its Commencement speaker: David Habiger '91. Habiger, whose LinkedIn profile lists his occupation as "inventor," has been instrumental in shifting movie and television shows from DVD distribution to internet delivery, essentially affecting the lives of all of us today.
Habiger began his career in entertainment technology by helping found Providence Productions, a media production company, eventually becoming president and CEO of Sonic Solutions, a digital media software firm. Under his watch, Sonic became one of the world's largest providers of premium movies and TV shows via the internet and consumer electronic devices. In 1996, Sonic won an Emmy for its valuable contributions to the industry. 
Today, Habiger is interim CEO at Textura Corporation, which creates and supports software for the construction industry, and senior advisor at Silver Lake Partners. He's also a venture partner with the Pritzker Group, and serves on various public and private company boards. In 2011, he was named Ernst & Young Entrepreneur of the Year, and in 2008 was tagged as one of the elite "40 under 40" business leaders by Corporate Leader Magazine.
Earlier this month, Habiger let us in on a few of his secrets.
I enjoy surfing Lake Michigan in the winter.
Once at a dinner party, I accidentally confused the president of Spain with the waiter.
During my junior year at SNC, while backpacking through Germany, I took a hammer to the Berlin Wall when it fell.
I am an Irish citizen.
I met my wife [Sharon O'Hara '89] at St. Norbert; four of her siblings also graduated from SNC.
While studying abroad during college, I got fired from my job as a bartender in London.
I converted a Porsche to all-electric … then made a desk from the engine.
Last year, I climbed the Sydney Harbor Bridge with my daughter.
While at SNC, I interned for [former Packer] Larry McCarren at WFRV-TV.