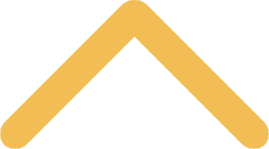 Service Work Isn't Just for Undergrads
Connor Romenesko '15 joined the Jesuit Volunteer Corps (JVC) upon his graduation from SNC. JVC is the world's largest full-time, lay Catholic volunteer program, with roots stretching back more than half a century. JVC volunteers work towards social justice while exploring their faith and spirituality via more than 25 ministries in more than 250 different agencies. Volunteers receive a monthly stipend and are provided with food, utilities and a rental budget. Today JVC volunteers are serving people in 37 cities throughout the United States, and in six additional countries. Connor and his father, Tim, share their reflections on JVC and Connor's involvement.
 
Connor Romenesko '15
During my high school years, I developed a passion for direct service. At St. Norbert, I was especially drawn to social justice, and worked to make it the cornerstone of my experience. I participated in the TRIPS [Turning Responsibility Into Powerful Service] program, traveled to St. Lucia three times with the Good News Project and led a service trip to Belize for college students while working there one summer. Each of these service experiences was a short-term trip, but provided an environment to learn and grow. Eventually I decided to commit to a full year of service after graduation in order to develop relationships with new communities and deepen my understanding of what it means to work for justice.
I was drawn to the Jesuit Volunteer Corps (JVC) because of its focus on social justice, simple living, community and spirituality. JVC offers 25 ministry opportunities, and I wanted to work in legal advocacy to help create a preferential option for the poor in the criminal justice system. Luckily, I was offered a placement at the Southern Center for Human Rights in Atlanta, Georgia. At the time, I knew next to nothing about issues of criminal justice in Georgia. I had no idea the largest mental-health provider in the South is the Fulton County Jail. I was ignorant of the long-standing injustices connected to the death penalty. But soon I was learning about these types of issues on a daily basis.
My work at the Southern Center for Human Rights focuses on listening to the stories of individuals who are incarcerated, and their loved ones, as well as working on investigations. Since coming to Atlanta in August, I have had the opportunity to go to Washington, D.C., to watch our senior counsel, Stephen Bright, argue in front of the United States Supreme Court; travel throughout Georgia and Alabama visiting incarcerated individuals; and hear countless stories of injustices in the criminal justice system.
Working in an office full of brilliant attorneys who are incredibly dedicated to their clients has inspired me to attend law school next fall. I am still discerning which law school to attend, but my service has broadened my horizons and given me opportunities I never could have imagined. This experience with JVC at the Southern Center for Human Rights has sparked a passion to work as a zealous advocate for those who are not afforded equal access to the law. My St. Norbert roots in the classroom and the Norman Miller Center for Peace, Justice & Public Understanding challenged me to expand my circle of compassion and dedicate myself to service for and with others.
Tim Romenesko '79, Connor's father
When Connor told us he wanted to spend a year with the Jesuit Volunteer Corps (JVC), we were not at all surprised. We have become accustomed to his passion for service. This wonderful trait has existed in Connor for as long as we can remember, but was really cultivated by Father Corey at St. Viator High School in Arlington Heights, Ill., and further developed by the Norbertines and Bob Pyne at the college's Norman Miller Center for Peace, Justice & Public Understanding.
Whether Connor is building houses and visiting young prison inmates in St. Lucia, teaching kids in Belize, studying Nelson Mandela's work in South Africa or driving fellow students to vote in presidential elections, he is always looking for ways to help people.  
Connor's mom, Jan, and I didn't know much about the Jesuit Volunteer Corps when Connor first brought up the topic, so I did a little research. I learned the group is guided by community, simple lifestyle, spirituality and social justice … right up Connor's alley. While we weren't sure if golf violated the simple lifestyle rule, he decided not to take a chance and left his clubs at home. I also learned the JVC did great work in some pretty great places. Connor accepted a position at the Southern Center for Human Rights in Atlanta as a JVC volunteer. He is working on capital cases, which I learned means working with death-row inmates. He has been exposed to great injustices that are regrettably still pervasive. 
Connor has received tremendous reward for his work at JVC, and we are obviously proud of him. He called me when he won his first parole hearing and described to me the way he had reached out to the inmate's uncle who agreed to provide housing and a job. Connor (23 years old with no law degree) brought the man's uncle to the parole hearing and presented his case to the panel. Before he had finished presenting, the board granted parole. Now Connor gets letters daily from his client's jailhouse friends requesting his services!
So what's next for Connor? We don't know for sure. He has been accepted into some great law schools and plans to attend one in the fall. I assume that whatever he does, he will be living Norbertine principles and helping people.
Join him!